Save with this week's specials
Get hundreds of half price specials and weekly deals direct to your inbox!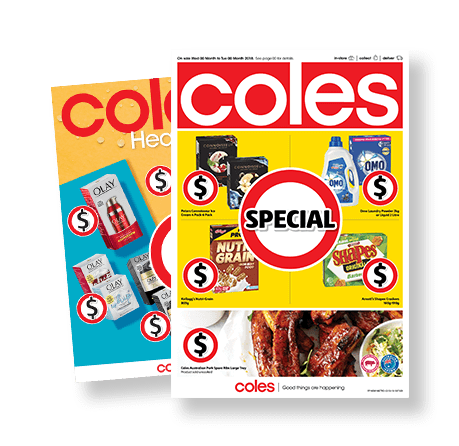 Hi everyone, Kylie Millar here. Tonight I'm going to share with you a recipe that's going to transport you to Italy and back, without even leaving your own kitchen. 
It's my roast pumpkin, spinach and ricotta, caramelle pasta. 

The first thing we're going to do is make our filling for the pasta. So for the roast pumpkin all I've done is  popped a piece of pumpkin in the oven with the skin and the seeds still in there. A little bit of salt, a little bit of oil and roasted it until it's nice and soft. You leave it to cool and it's really easy to peel so all we need to do is just pull off the skin, taking out the seeds and just using a spoon just break it up. So we're going to season up the salt and some pepper and then that's our first filling ready to go. 

For the next step we've got some ricotta and just some frozen spinach that I've squeezed all the moisture out of there. Little bit of salt and pepper again. And then give it a good mix. We have our two fillings and we're ready to assemble. 

Instead of making pasta at home what I'm using are some fresh lasagna sheets and we're just going to cut them to size. So I'm cutting them into 3 so I'm just going to lay them out. So I can take some of the ricotta filling. Some of the pumpkin. I'm just going to add a little bit of egg wash around the pasta. And then just rolling it up so it's like a little Bon Bon. A christmas cracker. 

The next thing we're going to do is to cook our pasta and make our brown butter and sage sauce to go with it. So all I'm going to do first, whoops, is into a pan. I just pop some butter and let that melt down. At the same time I've got some water just on a really slow simmer and we're going to pop our caramelle pasta's into the water. So probably about 5 to 7 minutes. 

And the butter is starting to smell delicious. It's slowly starting to get a bit of a caramelly colour. I've got some sage and I'm just going to pick the leaves off and throw it in. 

So I've just put all the pasta in the pan. Give it a good swirl around so you're coating the butter with all that beautiful brown butter and sage and I'm just going to finish it with a little bit of lemon juice just to brighten it up. 

So we're ready to plate the pasta. The pasta water and the butter's combined really nicely together to create a really rich creamy sauce and I'm just going to the serving dish. Going to add a little bit of salt on top and there you have it. My roast pumpkin, spinach and ricotta carramelle pasta. 
Did you know Coles offers Insurance, Credit Cards and Personal Loans?
Let us help you with every part of every day
Online shopping is now open to everyone
Explore the Coles Group communities