Because every moment counts.
We're here to help you protect and care for your little CUB as they play, learn and grow. 
We know looking after your little cub Is both rewarding and challenging, so we've created the CUB baby & toddler range to help parents focus on what's most important. 
Every CUB product is carefully developed, made with high quality ingredients and materials and most importantly rigorously tested. So from super-comfy reliable nappies, to nutritious baby foods and baby-safe accessories, you and your little cub can count on our entire range.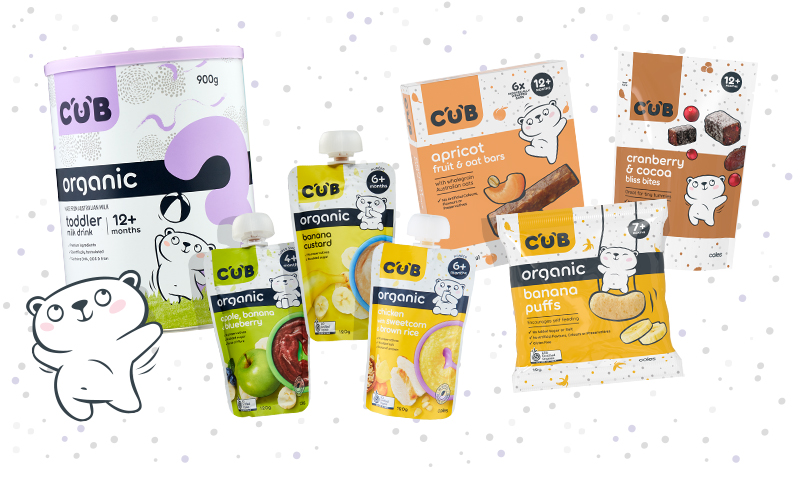 *CUB toddler milk is to be used as a supplement to a normal diet to address situations where intakes of energy and nutrients may not be adequate to meet your toddlers requirements.