Festive desserts made easy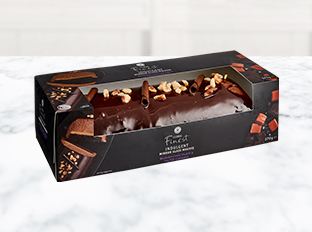 Coles Finest Mirror Glaze Mousse Belgian Chocolate & Salted Caramel 570g
Glide through the glistening chocolate mirror glaze of this enticing dessert and indulge a little. This show-stopping dessert takes a rich chocolate sponge, adds a layer of lightly salted caramel with velvety smooth Belgian chocolate mousse. All finished with Belgian chocolate curls and a sprinkle of golden roasted hazelnuts.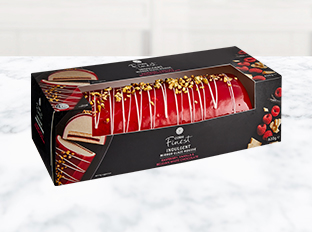 Coles Finest Mirror Glaze Mousse Raspberry, Vanilla & Belgian White Chocolate 630g
An indulgent dessert that's packed with sweet surprises and decadent flavours. Light sponge nestles a layer of tangy raspberry jam and is generously topped with vanilla bean mousse. All wrapped in a glistening raspberry mirror glaze, with a Belgian white chocolate drizzle and crowned with a sprinkle of crushed pistachios.
Product not available in all stores, subject to availability. While stocks last. No rainchecks.