Banana and berry swirl frozen yoghurt
Our banana berry frozen yoghurt is a heart-healthy way to get your sweet fix. Plus, you only need 3 ingredients!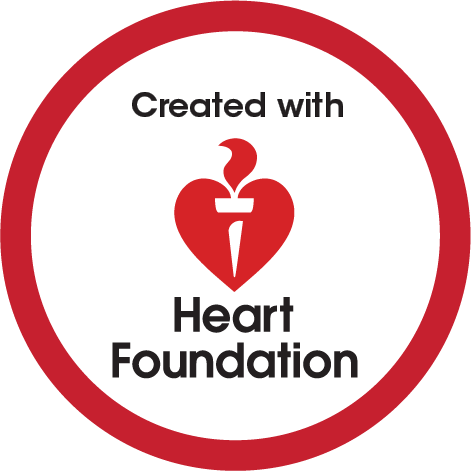 Note: + 8 hours freezing time
Ingredients
800g chopped frozen banana
600g fat-reduced natural yoghurt
250g raspberries
Method
STEP 1
Place the banana and half the yoghurt in a food processor and process until smooth. Transfer to a large bowl.
STEP 2
Place half the raspberries and the remaining yoghurt in a clean food processor and process until smooth. Add to the banana mixture in the bowl. Use a large metal spoon to gently fold the raspberry and banana mixture to marble.
STEP 3
Pour the yoghurt mixture into a 6-cup (1.5L), 10cm x 20cm (base measurement) loaf pan. Cover with plastic wrap and freeze for 8 hours or overnight until firm.
STEP 4
Serve frozen yoghurt with the remaining raspberries.
Coles has partnered with the Heart Foundation to provide this content to you and help Australians live healthier and happier lives.
For personalised heart health information and support, contact the Heart Foundation Helpline 13 11 12.
Healthier living starts here
Whether you're looking for tasty and nutritious midweek dinner ideas or are catering for a range of dietary requirements, we have you covered with our healthy recipe collections
Check ingredient labels to make sure they meet your specific dietary requirements and always consult a health professional before changing your diet. View dietary information here.