Beef and green veggie pasta bake
This healthy beef and green vegetable pasta bake is a deicious meal for the whole family.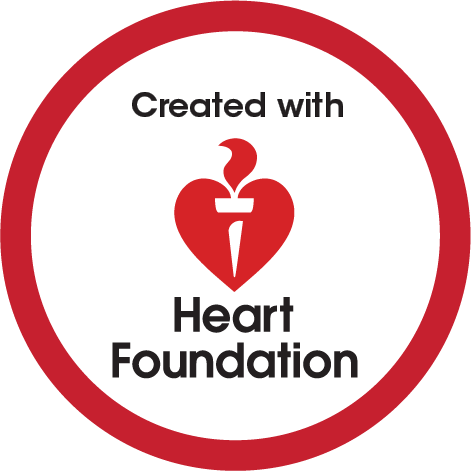 Ingredients
1 tbs olive oil
1 brown onion, finely chopped
2 garlic cloves, finely chopped
400g Coles Australian Extra Lean Beef Mince
1 green capsicum, seeded, thinly sliced
500g vine-ripened tomatoes, coarsely chopped
400g can Coles Italian Diced Tomatoes
80g baby spinach
250g wholemeal or pulse pasta
1 bunch baby broccoli, chopped
350g green beans, trimmed, chopped
1/3 cup (25g) grated parmesan
2 tbs finely chopped chives
Method
STEP 1
Lightly grease a 22cm x 32cm baking dish. Heat oil in a large deep non-stick frying pan over medium-high heat. Add the onion and garlic and cook, stirring, for 1-2 mins or until the onion just softens. Add the beef mince and capsicum and cook, stirring with a wooden spoon to break up lumps, for 2 mins or until browned. Add the combined tomato and bring to the boil. Reduce heat to low and simmer, stirring occasionally, for 5-8 mins or until the sauce thickens. Stir in the spinach.
STEP 2
Meanwhile, cook the pasta in a saucepan of boiling water following packet directions or until al dente, adding the baby broccoli and beans for the last 1 min of cooking. Drain well.
STEP 3
Preheat grill on high. Add the pasta mixture to the tomato mixture in the frying pan and stir to combine. Spoon into the prepared dish and sprinkle with parmesan. Cook under the grill for 5 mins or until the parmesan melts and is golden. Sprinkle with chives to serve. 
Coles has partnered with the Heart Foundation to provide this content to you and help Australians live healthier and happier lives.
For personalised heart health information and support, contact the Heart Foundation Helpline 13 11 12.
Healthier living starts here
Whether you're looking for tasty and nutritious midweek dinner ideas or are catering for a range of dietary requirements, we have you covered with our healthy recipe collections
Supercharge it
The fiber and healthy fats in avocado are what make it a superfood for long lasting energy stores. It also contains many of the B vitamins that help with your red blood cell count which in turn helps regulate your iron levels!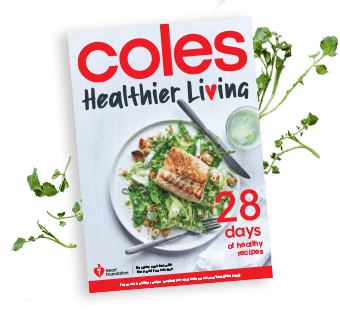 Check ingredient labels to make sure they meet your specific dietary requirements and always consult a health professional before changing your diet. View dietary information here.