Blueberry chia pots
Sweet and fruity, these blueberry chia pots are the perfect make-ahead brekkie or healthy snack.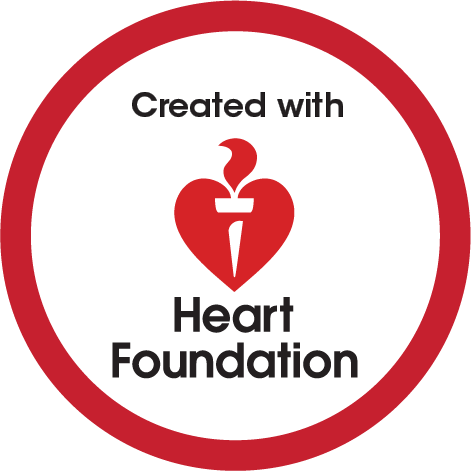 Ingredients
1 apple, cored, peeled, halved
3/4 cup (185ml) reduced-fat milk
1/2 tsp vanilla extract
1/4 cup (40g) chia seeds
2 tbs fresh or frozen blueberries, to serve
1 tbs coconut flakes, toasted
Method
STEP 1
Coarsely grate 1 apple half. Cover the remaining apple with plastic wrap and reserve in the fridge. Place the grated apple in a medium bowl. Add the milk, vanilla and chia seeds and stir to combine. Spoon the mixture into 2 small serving jars or glasses. Cover with plastic wrap and place in the fridge for 1 hour or overnight or until the mixture is thick.

STEP 2
Uncover the jars or glasses. Thinly slice the reserved apple. Top the chia mixture with blueberries, sliced apple and flaked coconut to serve.

Coles has partnered with the Heart Foundation to provide this content to you and help Australians live healthier and happier lives.
For personalised heart health information and support, contact the Heart Foundation Helpline 13 11 12.
Nutritional information
Energy 837kJ/200 cals (10%) Protein 7g (14%) Fat 10g (14%) Sat Fat 4g (17%) Sodium 40mg (2%) Carbs 17  (5%) Sugar 15g (17%) Dietary Fibre 9g (30%) 
Healthier living starts here
Whether you're looking for tasty and nutritious midweek dinner ideas or are catering for a range of dietary requirements, we have you covered with our healthy recipe collections
Supercharge it
The fiber and healthy fats in avocado are what make it a superfood for long lasting energy stores. It also contains many of the B vitamins that help with your red blood cell count which in turn helps regulate your iron levels!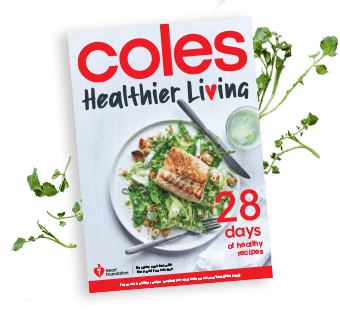 Check ingredient labels to make sure they meet your specific dietary requirements and always consult a health professional before changing your diet. View dietary information here.