Chicken and pineapple Turkish melts
Ramp up the flavour of lunch with these mouth-watering chicken melts. They're loaded with pineapple and tasty spices - delicious!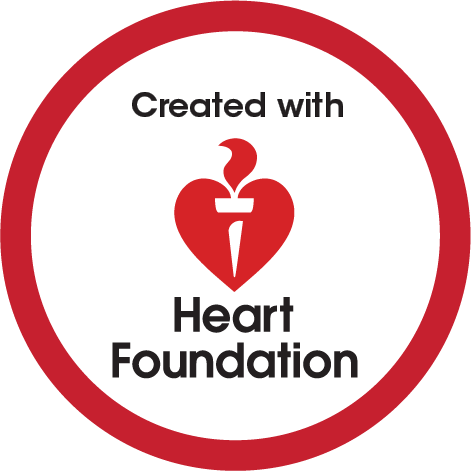 Ingredients
1 medium avocado, stoned, peeled, chopped
1 lemon, juiced
1/2 x 430g loaf wholemeal Turkish bread
2 (about 250g each) Coles RSPCA Approved Australian Chicken Breast Fillets, fat trimmed, halved horizontally
2 tsp smoked paprika
1 tsp dried oregano
1 garlic clove, crushed
3 tsp olive oil
1 red capsicum, seeded, thickly sliced
4 slices drained canned pineapple in juice
4 slices Swiss cheese
Garden salad, to serve
Method
STEP 1
Place the avocado and lemon juice in a bowl. Use a fork to coarsely mash.
STEP 2
Use a large serrated knife to cut the bread into 2 pieces, then cut each piece horizontally to make 4 thin pieces. Place, cut-side up, on a baking tray.
STEP 3
Place the chicken in a large shallow dish. Add the paprika, oregano, garlic and oil. Rub spice mix over the chicken to coat.
STEP 4
Heat a large non-stick frying pan over medium-high heat. Add the chicken and cook for 3-4 mins each side or until golden brown and cooked through. Transfer to a large plate. Loosely cover with foil to keep warm.
STEP 5
Add the capsicum to the pan and cook, stirring occasionally, for 3 mins or until lightly browned and just tender. Transfer to the plate with the chicken. Add pineapple to the pan. Cook for 30 secs each side or until lightly caramelised. Chop.
STEP 6
Preheat the grill. Thickly slice the chicken. Cook the bread under the grill until toasted. Spread the toast evenly with avocado mixture. Top with capsicum, chicken, pineapple and cheese. Cook under the grill for 1-2 mins or until the cheese melts and is golden. 
STEP 7
Divide the melts among serving plates. Serve with the salad.
Tip: Swap the Turkish bread for wholegrain bread slices. Swap the Swiss cheese for mozzarella or tasty cheese slices, if desired. 
Coles has partnered with the Heart Foundation to provide this content to you and help Australians live healthier and happier lives.
For personalised heart health information and support, contact the Heart Foundation Helpline 13 11 12.
Healthier living starts here
Whether you're looking for tasty and nutritious midweek dinner ideas or are catering for a range of dietary requirements, we have you covered with our healthy recipe collections
Supercharge it
The fiber and healthy fats in avocado are what make it a superfood for long lasting energy stores. It also contains many of the B vitamins that help with your red blood cell count which in turn helps regulate your iron levels!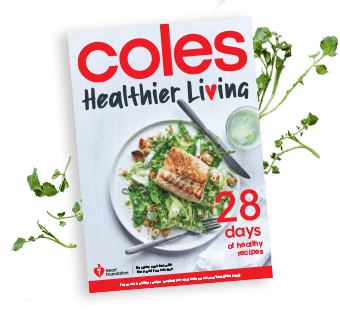 Check ingredient labels to make sure they meet your specific dietary requirements and always consult a health professional before changing your diet. View dietary information here.