Chicken and two-grain stuffed capsicums
Plate up a family favourite tonight with these delicious stuffed capsicums. They're quick, easy and filling.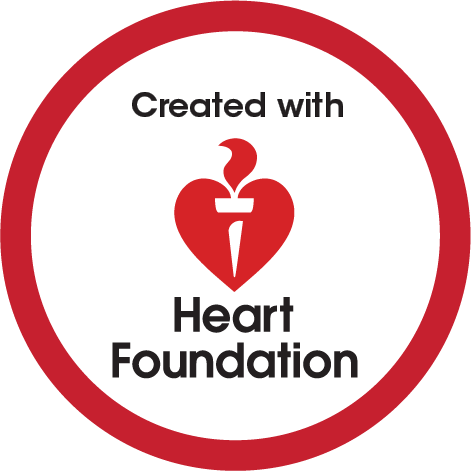 Ingredients
1 brown onion, finely chopped
500g lean chicken mince
1 tsp chilli powder
1 tsp ground cumin
1/2 tsp ground paprika
240g pkt microwavable brown rice and quinoa
400g can Coles Italian Diced Tomatoes
125g frozen corn kernels
4 large red capsicums
80g baby spinach leaves
2 Lebanese cucumbers, halved, sliced
250g cherry tomatoes, halved
20g reduced-fat fetta, crumbled
1 tsp balsamic glaze
Lemon wedges, to serve
Method
STEP 1
Heat a greased large non-stick frying pan over medium heat. Add the onion and cook for 2-3 mins or until onion softens slightly. Add the chicken, chilli powder, cumin and paprika and cook, stirring with a wooden spoon to break up lumps, for 6-8 mins or until chicken is cooked through. Add the rice mix, diced tomato, corn and ¼ cup (60ml) water. Bring to the boil. Reduce heat to low. Cook for 5 mins or until rice is tender. 
STEP 2
Meanwhile, use a small sharp knife to cut the tops off the capsicums and remove the seeds and membrane. Place capsicums, cut-sides down, in a microwave-safe glass dish. Add enough water to come 2cm up the side of the dish. Cover tightly with plastic wrap. Cook in the microwave for 5-8 mins or until capsicums soften. 
STEP 3
Combine the spinach, cucumber, cherry tomato, fetta and balsamic glaze in a bowl.
STEP 4
Fill capsicums with chicken mixture and serve with the salad and lemon wedges. 
Tip: The capsicums can be cooked in the oven, if desired. Skip step 1 and bake in a greased baking dish at 180°C for 30-35 mins or until tender. 
Coles has partnered with the Heart Foundation to provide this content to you and help Australians live healthier and happier lives.
For personalised heart health information and support, contact the Heart Foundation Helpline 13 11 12.
Nutritional information
Energy 1982kJ/474 cals (23%) Protein 35g (70%) Fat 14g (20%) Sat Fat 4g (17%) Sodium 231mg (12%) Carbs 45 (15%) Sugar 22g (24%) Dietary Fibre 14g (47%) 
Healthier living starts here
Whether you're looking for tasty and nutritious midweek dinner ideas or are catering for a range of dietary requirements, we have you covered with our healthy recipe collections
Supercharge it
The fiber and healthy fats in avocado are what make it a superfood for long lasting energy stores. It also contains many of the B vitamins that help with your red blood cell count which in turn helps regulate your iron levels!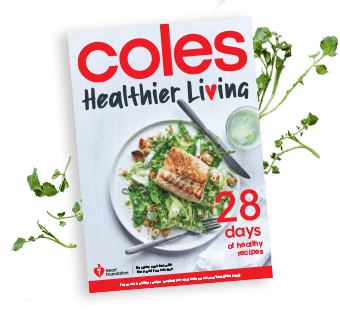 Check ingredient labels to make sure they meet your specific dietary requirements and always consult a health professional before changing your diet. View dietary information here.