Chilli fish stir-fry with noodles
After a dish with a spicy kick? Try this chilli fish stir-fry for a tasty meal you can whip up in next to no time.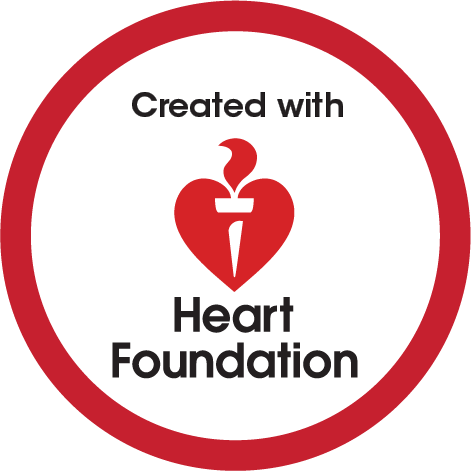 Ingredients
2 tbs olive oil
2 garlic cloves, crushed
1 tbs finely grated ginger
460g firm white fish fillets, such as basa, cut into 3cm pieces
220g hokkien noodles
200g snow peas, trimmed, diagonally sliced
1 bunch baby broccoli, chopped
4 spring onions, thinly sliced
1 bunch baby bok choy, chopped
1 tbs salt-reduced soy sauce
1 1/2 tbs sweet chilli sauce
1/4 tsp dried chilli flakes
2 tbs coriander leaves
Spring onion curls, to serve
Lime wedges, to serve
Method
STEP 1
Heat half the oil in a wok or non-stick frying pan over medium-high heat. Add the garlic, ginger and fish and stir-fry for 4-5 mins or until the fish is almost cooked through. Transfer to a plate.
STEP 2
Meanwhile, cook the noodles following packet directions. Drain well.
STEP 3
Heat remaining oil in the wok or pan. Add the snow peas, baby broccoli and sliced spring onion to the pan and cook for 2-3 mins or until just tender. Add the bok choy, noodles, soy sauce, sweet chilli sauce and chilli flakes. Cook, stirring, for 2 mins or until the noodles are heated through.
STEP 4
Return the fish to the pan and cook, stirring, for 1 min or until combined and heated through. Divide among serving plates. Sprinkle with coriander leaves and spring onion curls. Serve with the lime wedges.
Why it's good for you: Oily fish like blue-eyed trevalla (which features in this recipe) are high in omega-3 fats, which are consistently associated with lower rates of heart disease. This recipe is also abundant in fresh green veggies, as well as garlic, chill and ginger to pack a flavourful punch – no extra salt required.
Coles has partnered with the Heart Foundation to provide this content to you and help Australians live healthier and happier lives.
For personalised heart health information and support, contact the Heart Foundation Helpline 13 11 12.
Healthier living starts here
Whether you're looking for tasty and nutritious midweek dinner ideas or are catering for a range of dietary requirements, we have you covered with our healthy recipe collections
Supercharge it
The fiber and healthy fats in avocado are what make it a superfood for long lasting energy stores. It also contains many of the B vitamins that help with your red blood cell count which in turn helps regulate your iron levels!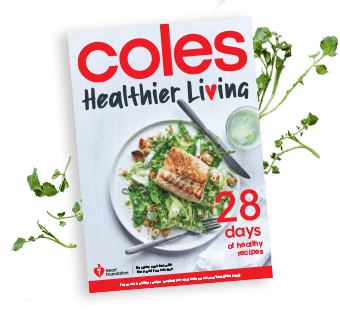 Check ingredient labels to make sure they meet your specific dietary requirements and always consult a health professional before changing your diet. View dietary information here.