Garlic prawn and asparagus tagliatelle
Garlic prawn pasta in 15 mins? You bet! Try this combo for dinner to wow the family.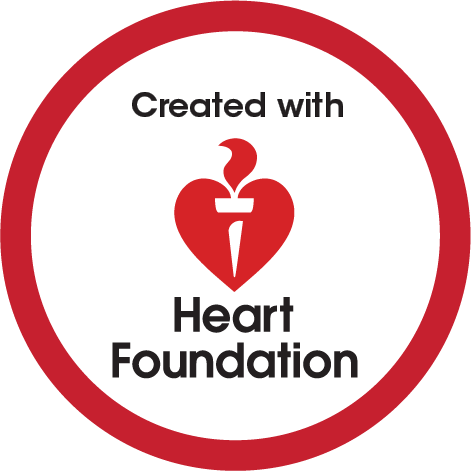 Ingredients
250g pkt tagliatelle egg pasta
400g peeled raw garlic prawns
2 bunches asparagus, woody ends trimmed, cut into 5cm pieces
1 1/2 cups drained roasted pepper (capsicum) strips
200g baby spinach leaves
1 lemon, juiced
Dill sprigs, to serve
Lemon wedges, to serve
Method
STEP 1
Cook the pasta in a large saucepan of boiling water following packet directions or until al dente. Drain.  
STEP 2
Meanwhile, heat a greased large non-stick frying pan over high heat. Add the prawns and cook, stirring, for 2 mins or until the prawns curl and change colour. Add the asparagus and cook, stirring, for 2 mins or until the asparagus is bright green.  
STEP 3
Add the capsicum and spinach to the prawn mixture in the pan. Cook, tossing, until spinach wilts. Add the pasta and toss until well combined and heated through. Stir in the lemon juice.
STEP 4
Sprinkle the pasta mixture with dill sprigs and serve with lemon wedges.
TIP: If peeled raw garlic prawns are unavailable, substitute 400g peeled raw prawns mixed with 2 cloves crushed garlic.  
Why it's good for you: Prawns are a great source of heart-healthy protein – high in omega-3 fats (which our bodies can't produce themselves) and low in saturated fats. Coupled with an assortment of colourful veggies and no added sugar, salt or other nasties, this light and tasty pasta dish will have you coming back for more.
Coles has partnered with the Heart Foundation to provide this content to you and help Australians live healthier and happier lives.
For personalised heart health information and support, contact the Heart Foundation Helpline 13 11 12.
Healthier living starts here
Whether you're looking for tasty and nutritious midweek dinner ideas or are catering for a range of dietary requirements, we have you covered with our healthy recipe collections
Supercharge it
The fiber and healthy fats in avocado are what make it a superfood for long lasting energy stores. It also contains many of the B vitamins that help with your red blood cell count which in turn helps regulate your iron levels!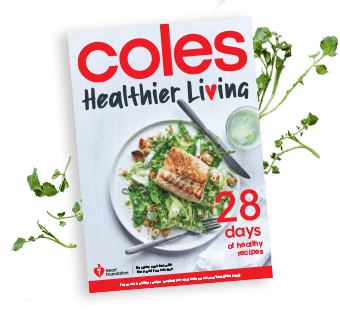 Check ingredient labels to make sure they meet your specific dietary requirements and always consult a health professional before changing your diet. View dietary information here.