Gluten-free banana and coconut bread
Looking for some afternoon tea ideas? Try our gluten-free banana & coconut bread using this simple tutorial.
Preheat the oven to 180 degrees Celsius. Grease and line a loaf pan so that the paper hangs over the long sides. For the dry ingredients, take a large bowl and add gluten-free flour, coconut, brown sugar, gluten-free baking powder and bicarb soda. Mix them together with a wooden spoon. For the wet ingredients, mash bananas in another bowl, then add olive oil - or coconut oil - eggs and maple syrup. Whisk them together. Add the wet ingredients to the dry ingredients and stir to combine. Lumps are OK. If you overbeat your mix, the banana bread will be tough. Spoon the mixture into a pan and smooth the top. Bake for an hour or until the banana bread is cooked in the centre. If the top starts to brown too much, cover it with foil. Use a skewer to test. If it comes out clean, it's ready. Leave the banana bread in the pan for about five minutes, then use the paper to lift it out onto a wire rack and leave it to cool. This gluten-free banana bread is delicious on its own. But here's how to take it to the next level. Cut the banana bread into thick slices, lightly toast each side under the grill until golden. Melt a little butte in a non-stick frying pan over high heat. Add sliced banana, and cook for about one minute each side. And drizzle over a little more maple syrup. Wrap and store leftover banana bread in an airtight container at room temperature for up to three days. Or put it in the freeze for up to three months. For more baking inspiration, check out our Make It From Scratch playlist here. And to make sure you don't miss out on any of our videos, click here to subscribe.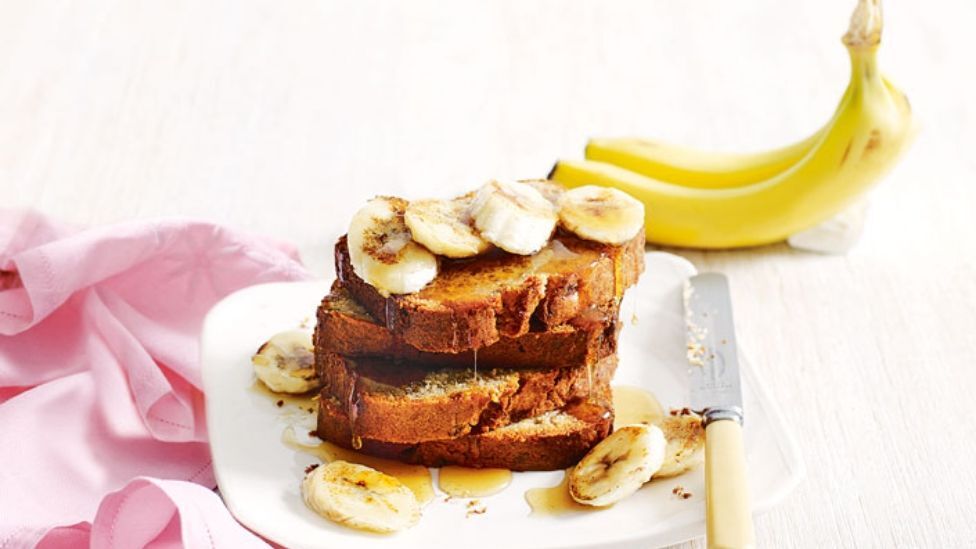 Ingredients
1 1/2 cups (200g) gluten-free plain flour
1 cup (80g) desiccated coconut
1/2 cup (110g) brown sugar
2 tsp gluten-free baking powder
1/2 teaspoon bicarbonate of soda
1 cup (200g) banana, mashed
2/3 cup (165ml) olive oil or virgin coconut oil
2 Coles Brand Australian Free Range Eggs, lightly whisked
2 tablespoons Coles Finest Pure Canadian Maple Syrup
10g butter
2 large just-ripe bananas, thickly sliced diagonally
Coles Finest Pure Canadian Maple Syrup, extra, to serve
Method
STEP 1
Preheat oven to 180C. Grease and line the base and 2 long sides of an 11cm x 20cm loaf pan.
STEP 2
Combine flour, coconut, sugar, baking powder and bicarbonate of soda in a bowl.
STEP 3
Whisk the mashed banana, oil, egg and maple syrup in a bowl. Add to the flour mixture and combine. Spoon into prepared pan and smooth surface. Bake for 1 hour or until a skewer inserted in the centre comes out clean. Set aside for 5 mins before turning onto a wire rack to cool.
STEP 4
Cut the banana bread into slices and toast. Meanwhile, melt butter in a non-stick frying pan over high heat. Add the banana and cook for 1 min each side or until browned.

STEP 5
Place the banana bread on serving plates. Top with the banana and drizzle with a little extra maple syrup.
Check ingredient labels to make sure they meet your specific dietary requirements and always consult a health professional before changing your diet. View dietary information here.