Honey-glazed apple dumplings
These delicious apple dumplings are coated in a sticky honey glaze and served with creamy yoghurt. It's a great dessert for the whole family.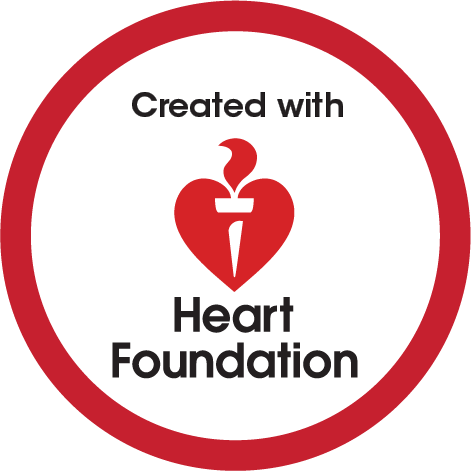 Ingredients
6 sheets filo pastry
3 (about 175g each) Granny Smith apples, cored, peeled, halved
1/2 tsp ground cinnamon
2 tbs honey
2 tbs flaked almonds
2 tbs Greek-style yoghurt
Method
STEP 1
Preheat oven to 180°C. Lightly spray an 18cm x 28cm (base measurement) ovenproof dish with olive oil spray. 
STEP 2
Place 1 sheet of pastry on a clean work surface. Lightly spray with olive oil spray. Fold 1 short edge over to the other short edge. Starting from 1 short edge, place an apple half about 3cm from the edge. Sprinkle apple with a little cinnamon. Fold pastry sides over the apple half, then roll up the pastry to enclose the filling. Repeat with remaining filo, apple halves and cinnamon to make 6 dumplings.
STEP 3
Arrange dumplings, side-by-side and about 1cm apart, in the prepared dish. Lightly spray with olive oil spray. Bake for 20 mins or until golden. Drizzle with honey and sprinkle with almonds. Bake for a further 6-8 mins or until the honey is bubbling around the edges and is a deep golden colour. 
STEP 4
Serve dumplings warm with yoghurt.
Coles has partnered with the Heart Foundation to provide this content to you and help Australians live healthier and happier lives.
For personalised heart health information and support, contact the Heart Foundation Helpline 13 11 12.
Healthier living starts here
Whether you're looking for tasty and nutritious midweek dinner ideas or are catering for a range of dietary requirements, we have you covered with our healthy recipe collections
Supercharge it
The fiber and healthy fats in avocado are what make it a superfood for long lasting energy stores. It also contains many of the B vitamins that help with your red blood cell count which in turn helps regulate your iron levels!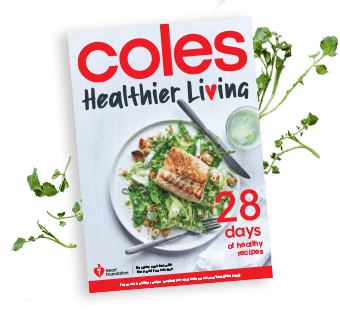 Check ingredient labels to make sure they meet your specific dietary requirements and always consult a health professional before changing your diet. View dietary information here.