Lemon and rhubarb yoghurt cake
This zesty lemon and rhubarb yoghurt cake is easy to make and is as healthy as it is delicious. Follow our recipe to impress friends and family.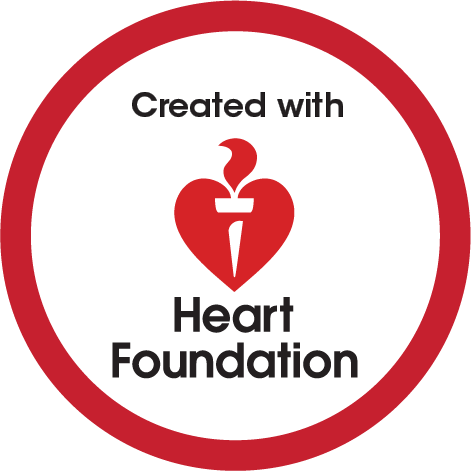 Ingredients
1 Coles Australian Free Range Egg
2 Coles Australian Free Range Egg whites
2 tbs pure maple syrup
1 1/3 (210g) wholemeal self-raising flour
2/3 cup (190g) reduced-fat Greek-style yoghurt
1/2 tsp bicarbonate of soda
2 tsp finely grated lemon rid
2 tbs lemon juice
150g chopped rhubarb
Method
STEP 1
Preheat oven to 180°C. Grease a 10cm x 20cm (base measurement) loaf pan and line the base and sides with baking paper. 
STEP 2
Use an electric mixer to whisk the egg, egg whites and maple syrup in a bowl for 5 mins or until the egg mixture is thick and firm peaks form. 
STEP 3
Fold in half the flour and half the yoghurt until just combined. Add the bicarbonate of soda, lemon rind, lemon juice, remaining flour, remaining yoghurt and half the rhubarb. Fold until just combined. 
STEP 4
Spoon the mixture into the prepared pan and smooth the surface. Top with the remaining rhubarb, gently pressing into the surface. Bake for 40 mins or until a skewer inserted in the centre comes out clean. Transfer to a wire rack and set aside for 10 mins to cool slightly. Cut into slices and serve warm.
Coles has partnered with the Heart Foundation to provide this content to you and help Australians live healthier and happier lives.
For personalised heart health information and support, contact the Heart Foundation Helpline 13 11 12.
Nutritional information
Energy 306kJ/73 cals (4%) Protein 3g (6%) Fat 1g (1%) Sat Fat 0.3g (1%) Sodium 152mg (8%) Carbs 12  (4%) Sugar 3g (3%) Dietary Fibre 2g (7%) 
Healthier living starts here
Whether you're looking for tasty and nutritious midweek dinner ideas or are catering for a range of dietary requirements, we have you covered with our healthy recipe collections
Supercharge it
The fiber and healthy fats in avocado are what make it a superfood for long lasting energy stores. It also contains many of the B vitamins that help with your red blood cell count which in turn helps regulate your iron levels!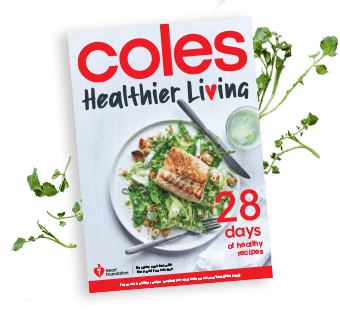 Check ingredient labels to make sure they meet your specific dietary requirements and always consult a health professional before changing your diet. View dietary information here.