Lobster with parsley and chilli dressing
Simple and delicious, this fuss-free lobster recipe is a must-try. Enjoy it as a starter or main, or add it to a seafood platter.
Ingredients
2 Coles Cooked Lobsters, halved lengthways
Oregano leaves, to serve
Flat-leaf parsley sprigs, to serve
Lemon wedges, to serve
PARSLEY & CHILLI DRESSING
1/3 cup (80ml) olive oil
1 tsp white wine vinegar
1 lemon, rind finely grated, juiced
1/4 cup chopped flat-leaf parsley
1 long red chilli, finely chopped (optional)
Method
STEP 1
To make parsley and chilli dressing, combine oil, vinegar, lemon rind, lemon juice, parsley and chilli, if using, in a bowl.
STEP 2
Place lobster on a serving platter. Top with dressing. Serve with oregano, parsley and lemon wedges. 
Tip: To prep the lobster, use kitchen scissors to cut through the tail to the centre of the lobster, starting from the tail end. Next, use a large sharp knife to cut through the head and hard shell to halve it lengthways.
Christmas with Coles grower Nino Paratore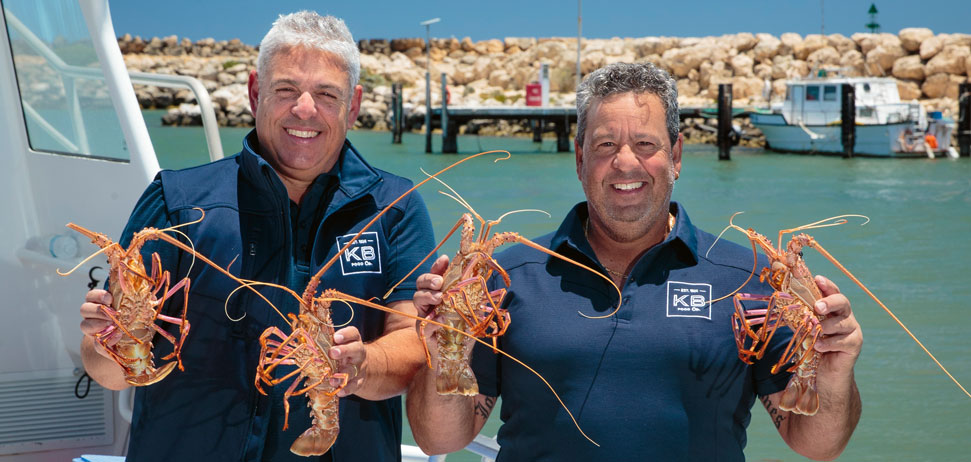 When Nino Paratore describes how he cooks rock lobster on his backyard barbecue, you can tell that fishing is in his blood. "I split the raw lobster in half and put it on the barbecue to let the meat cook inside the shell," he says. "I let the shell be the conductor and don't turn it over at all." Nino uses his wife's dressing that makes his lobster the star attraction.

Fishing is a profession that goes back through the generations of Nino's family in Sicily. So it was no surprise when Nino and his brother Tim took to it at a young age. "When we were kids we used to go squidding and get the mussels off the jetties, as well as catching blue swimmer crab," says Nino. "But our family's always been into rock lobsters."
Today, Nino and Tim carry on the family tradition on their boat that leaves before dawn to fish sustainably in the seas near their home in Perth. It's likely that some of their catch will make an appearance on Christmas Day, when they celebrate with a big family lunch. "Everyone helps out with the food," Nino says. There's also a few Italian favourites on the menu. "Especially if we go to my mum's," Nino explains. "We enjoy homemade lasagne and roast chicken." And after lunch? "Everyone goes to the other side of the family and the feasting starts all over again," he says with a laugh.
Check ingredient labels to make sure they meet your specific dietary requirements and always consult a health professional before changing your diet. View dietary information here.