Mexican-style mini pies
Here's a new dinner idea. Whip up these better-for-you pies bursting with veggies, herbs and beans.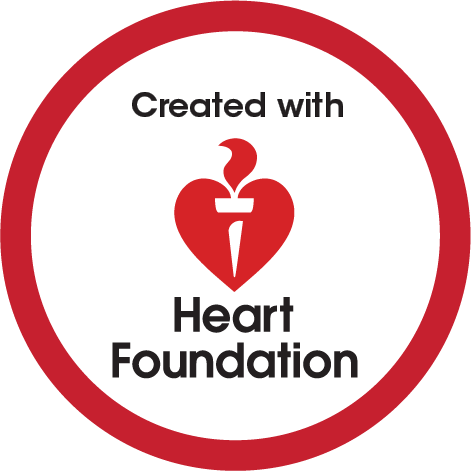 Ingredients
1 tsp olive oil
1 small red onion, finely chopped
1 garlic clove, crushed
1/2 red capsicum, seeded, finely chopped
2 carrots, peeled, coarsely grated
1 tsp Mexican chilli powder
400g can Coles Australian Diced Tomatoes
400g can no-added-salt red kidney beans, rinsed, drained
125g frozen corn kernels
6 Helga's Traditional Wholemeal Wraps
1/2 cup (60g) grated reduced-fat mozzarella
Coriander sprigs, to serve
Lime wedges, to serve
Method
STEP 1
Preheat oven to 180°C. Lightly spray 6 holes of a ⅔-cup (160ml) Texas muffin pan with olive oil spray.
STEP 2
Heat the oil in a medium saucepan over medium heat. Add the onion and garlic. Cook, stirring, for 2-3 mins or until onion softens. Add the capsicum, carrot and chilli powder. Cook, stirring occasionally, for 2-3 mins or until capsicum is just tender.
STEP 3
Add the tomato, beans and corn. Bring to the boil. Reduce heat to low. Simmer for 4-5 mins or until the mixture thickens.
STEP 4
Place the wraps on a clean work surface. Trim each wrap to a 15cm disc. Place wrap discs on a microwave-safe plate. Heat in the microwave for 20 secs to soften. Place 1 wrap in each prepared hole. Fill with the bean mixture and sprinkle with mozzarella.
STEP 5
Bake for 10-15 mins or until wraps are crisp and cheese is bubbling and golden. Top with coriander sprigs and serve with lime wedges.
Tip: Use the offcuts from the wraps to make oven-baked wholemeal chips. Cut them into pieces and arrange in a single layer on a lined baking tray. Bake at 160°C until golden and crisp.
Coles has partnered with the Heart Foundation to provide this content to you and help Australians live healthier and happier lives.
For personalised heart health information and support, contact the Heart Foundation Helpline 13 11 12.
Healthier living starts here
Whether you're looking for tasty and nutritious midweek dinner ideas or are catering for a range of dietary requirements, we have you covered with our healthy recipe collections
Supercharge it
The fiber and healthy fats in avocado are what make it a superfood for long lasting energy stores. It also contains many of the B vitamins that help with your red blood cell count which in turn helps regulate your iron levels!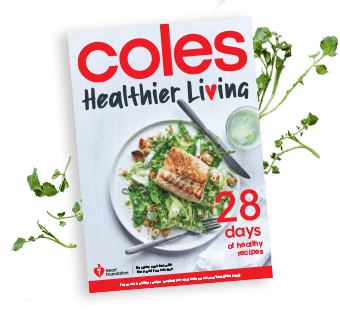 Check ingredient labels to make sure they meet your specific dietary requirements and always consult a health professional before changing your diet. View dietary information here.