One-pan rosemary chicken and couscous
This rosemary-scented one-pot wonder is a satisfying and healthy chicken and couscous dish the whole family will love.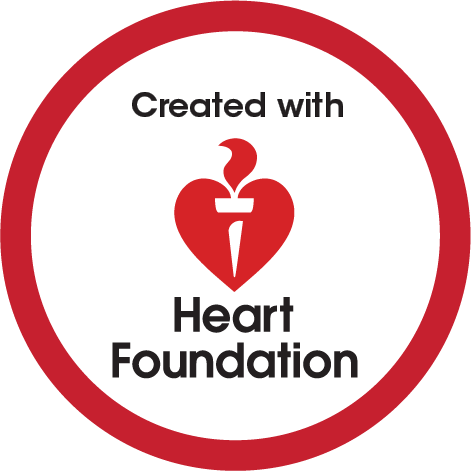 Ingredients
1 garlic clove, crushed
2 tsp chopped fresh rosemary
1 tbs olive oil
2 (about 500g) Coles RSPCA Approved Australian Chicken Breast Fillets, halved horizontally
1 medium brown onion, finely chopped
200g button mushrooms, halved
2 medium zucchini, thinly sliced
1 cup (200g) pearl couscous
1 cup (250ml) salt-reduced chicken stock
200g cherry tomatoes, halved
60g chopped kale
1/4 cup flat-leaf parsley leaves
1 tbs lemon zest
2 tbs chopped pistachio
Method
STEP 1
Combine garlic, rosemary and half the oil in a medium bowl. Add the chicken and toss to coat. 
STEP 2
Heat a deep frying pan over medium heat. Cook the chicken for 3-4 mins each side or until golden brown. Transfer to a plate. Cover with foil to keep warm.
STEP 3
Heat the remaining oil in the pan over high heat. Add the onion and mushroom and cook, stirring, for 5 mins or until tender. Add the zucchini and couscous and stir to combine. Add the stock and 1 cup (250ml) water. Bring to the boil. Reduce heat to low. Cover and cook for 5 mins. Stir in the tomato and kale. Arrange the chicken over the kale mixture. Cook, covered, for 5 mins or until the couscous is tender and the chicken is cooked through.
STEP 4
Sprinkle the chicken mixture with parsley, lemon zest and pistachio. Season with pepper to serve. 
Coles has partnered with the Heart Foundation to provide this content to you and help Australians live healthier and happier lives.
For more heart health information visit heartfoundation.org.au
Nutritional information
Energy 1829kJ/428 cals (21%) Protein 39g (78%) Fat 6g (10%) Sat Fat 2g (8%) Sodium 118mg (6%) Carbs 43 (14%) Sugar 7g (8%) Dietary Fibre 7g (23%) 
Healthier living starts here
Whether you're looking for tasty and nutritious midweek dinner ideas or are catering for a range of dietary requirements, we have you covered with our healthy recipe collections
Supercharge it
The fiber and healthy fats in avocado are what make it a superfood for long lasting energy stores. It also contains many of the B vitamins that help with your red blood cell count which in turn helps regulate your iron levels!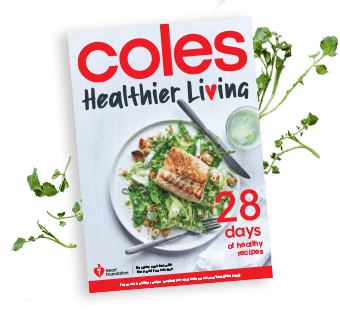 Check ingredient labels to make sure they meet your specific dietary requirements and always consult a health professional before changing your diet. View dietary information here.