Pear and blueberry cobblers
This mouth-watering dessert is filled with juicy fruit and a crunchy cinnamon topping. It might just be your family's new favourite!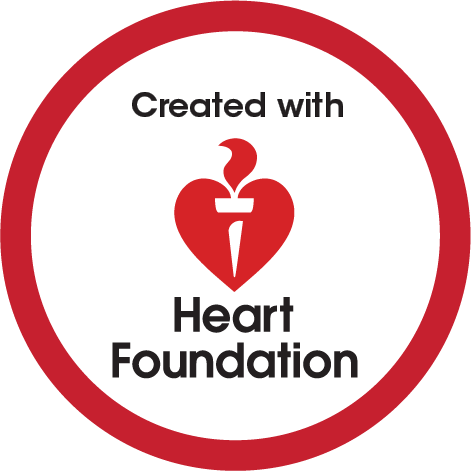 Ingredients
410g can pear slices in juice
1 cup (125g) frozen blueberries, just thawed
1 tsp caster sugar
1 tsp vanilla essence
2 tbs reduced-fat Greek-style yoghurt
Topping
1/2 cup (80g) wholemeal self-raising flour
1/4 tsp ground cinnamon
2 tbs caster sugar
1 egg, lightly whisked
1 tbs sunflower oil
1 tbs milk
Method
STEP 1
Preheat oven to 180°C. Drain the pear slices, reserving ¼ cup (60ml) juice. Combine the pear, blueberries, sugar and vanilla in a large bowl. 
STEP 2
Divide the fruit mixture evenly among four 1-cup (250ml) ovenproof dishes. Drizzle with the reserved pear juice. Place the dishes on a baking tray.
STEP 3
To make the topping, sift flour and cinnamon into a medium bowl, returning any solids remaining in the sieve to bowl. Add the sugar, egg, oil and milk and stir to combine. Spoon over the fruit mixture in the dishes.
STEP 4
Bake for 20-25 mins or until the topping is golden brown. Set aside to cool slightly.
STEP 5
Serve the cobblers warm with yoghurt.
Tip: Swap pear slices for a 385g can apple slices (pie fruit). Frozen blueberries can be replaced with frozen raspberries or frozen mixed berries, or use 1 cup fresh berries of your choice, if preferred. 
Coles has partnered with the Heart Foundation to provide this content to you and help Australians live healthier and happier lives.
For personalised heart health information and support, contact the Heart Foundation Helpline 13 11 12.
Healthier living starts here
Whether you're looking for tasty and nutritious midweek dinner ideas or are catering for a range of dietary requirements, we have you covered with our healthy recipe collections
Supercharge it
The fiber and healthy fats in avocado are what make it a superfood for long lasting energy stores. It also contains many of the B vitamins that help with your red blood cell count which in turn helps regulate your iron levels!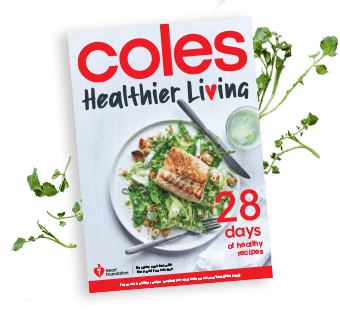 Check ingredient labels to make sure they meet your specific dietary requirements and always consult a health professional before changing your diet. View dietary information here.