Poached eggs with spinach and mushrooms
Loaded with poached eggs, avocado, mushrooms, spinach and tomatoes, this multigrain sourdough toast is a crowd-pleasing breakfast.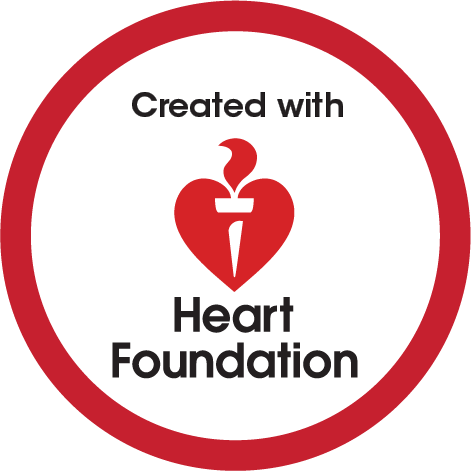 Ingredients
2 tsp white vinegar
8 extra-large Coles Australian Free Range Eggs
250g vine-ripened cherry tomatoes
2 tsp olive oil
300g cup mushrooms, sliced
1 garlic clove, crushed
1 tsp fennel seeds
120g pkt Coles Australian Baby Spinach
1 tbs thyme leaves
4 slices multigrain sourdough, toasted
1 medium avocado, stoned, peeled, thinly sliced
Thyme sprigs, to serve
Method
STEP 1
Bring a small saucepan of water to a simmer over high heat. Add vinegar. Crack 1 egg into a small bowl. Stir the water to create a whirlpool. Pour the egg into the centre of the whirlpool. Cook, without stirring, for 3 mins for a runny yolk or until cooked to your liking. Use a slotted spoon to transfer to a bowl. Cover to keep warm. Repeat, in batches, with the remaining eggs.
STEP 2
Meanwhile, preheat grill on high. Place the tomatoes on a baking tray. Cook under the grill for 5 mins or until tomatoes just begin to wilt. 
STEP 3
Heat the oil in a large frying pan over high heat. Add the mushroom, garlic and fennel seeds. Cook, stirring, for 5 mins or until mushroom is tender. Add the spinach and toss for 2 mins or until spinach wilts. Stir in the thyme leaves.
STEP 4
Divide sourdough among serving plates. Top with avocado, mushroom mixture, egg and tomatoes. Sprinkle with thyme sprigs and season with pepper to serve. 
Coles has partnered with the Heart Foundation to provide this content to you and help Australians live healthier and happier lives.
For personalised heart health information and support, contact the Heart Foundation Helpline 13 11 12.
Nutritional information
Energy 1549kJ/371 cals (18%) Protein 22g (44%) Fat 22g (31%) Sat Fat 5g (21%) Sodium 365mg (18%) Carbs 18  (6%) Sugar 3g (3%) Dietary Fibre 7g (23%) 
Healthier living starts here
Whether you're looking for tasty and nutritious midweek dinner ideas or are catering for a range of dietary requirements, we have you covered with our healthy recipe collections
Supercharge it
The fiber and healthy fats in avocado are what make it a superfood for long lasting energy stores. It also contains many of the B vitamins that help with your red blood cell count which in turn helps regulate your iron levels!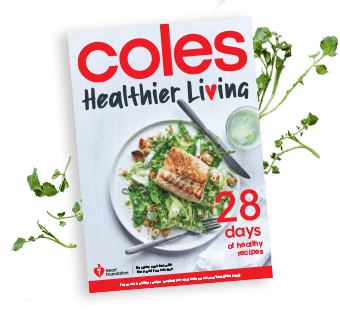 Check ingredient labels to make sure they meet your specific dietary requirements and always consult a health professional before changing your diet. View dietary information here.