Roasted carrots with tahini-yoghurt sauce
Try these mouth-watering carrots with zesty tahini sauce for the perfect side dish.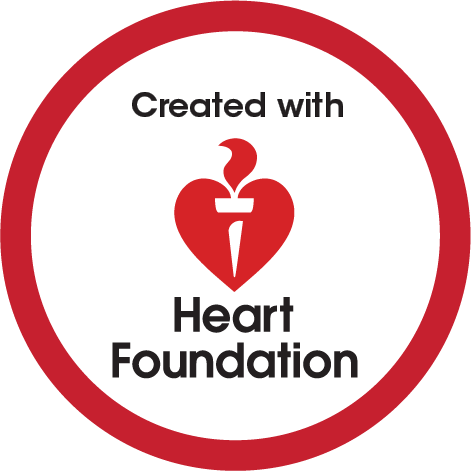 Ingredients
1 tbs honey
1 tbs olive oil
2 tsp ground coriander
1 1/2 tsp ground cumin
3 thyme sprigs, leaves picked
1/2 tsp cracked pepper
8 carrots, peeled, quartered lengthways
Coriander sprigs, to serve
Thyme sprigs, to serve
Lemon wedges, to serve
Tahini-yoghurt sauce
1 1/2 tbs tahini
1/2 cup (130g) reduced-fat Greek-style yoghurt
2 tbs lemon juice
1 garlic clove, crushed
Method
STEP 1
Preheat oven to 200°C. Line a large baking tray with baking paper.
STEP 2
To make the tahini-yoghurt sauce, whisk the tahini, yoghurt, lemon juice and garlic in a small bowl.
STEP 3
Place the honey, oil, ground coriander, cumin, thyme leaves and pepper in a large bowl. Add the carrot and toss to coat. Arrange on the lined tray. Roast, turning once, for 40 mins or until tender and caramelised.
STEP 4
Transfer the carrot mixture to a large serving platter. Spoon over the sauce and sprinkle with coriander sprigs and thyme sprigs. Serve with lemon wedges. 
Coles has partnered with the Heart Foundation to provide this content to you and help Australians live healthier and happier lives.
For personalised heart health information and support, contact the Heart Foundation Helpline 13 11 12.
Nutritional information
Energy 1002kJ/240 cals (12%) Protein 6g (12%) Fat 11g (16%) Sat Fat 2g (8%) Sodium 127mg (6%) Carbs 24  (8%) Sugar 23g (26%) Dietary Fibre 12g (40%) 
Healthier living starts here
Whether you're looking for tasty and nutritious midweek dinner ideas or are catering for a range of dietary requirements, we have you covered with our healthy recipe collections
Supercharge it
The fiber and healthy fats in avocado are what make it a superfood for long lasting energy stores. It also contains many of the B vitamins that help with your red blood cell count which in turn helps regulate your iron levels!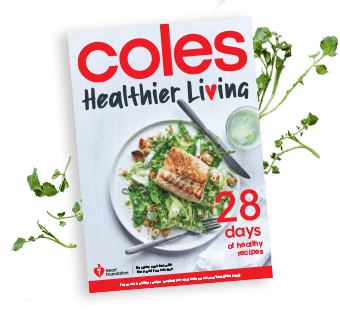 Check ingredient labels to make sure they meet your specific dietary requirements and always consult a health professional before changing your diet. View dietary information here.