Silverbeet and lentil pie
This healthier take on classic comfort food makes the most of nutritious ingredients like silverbeet and lentils to create this pie that'll be a hit with the whole family.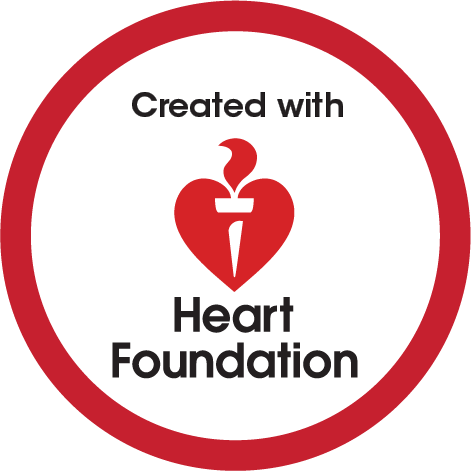 Ingredients
2/3 cup (130g) dried brown lentils
1 medium brown onion, finely chopped
2 garlic cloves, crushed
1/2 bunch silverbeet, trimmed, chopped (about 200g leaves)
450g ricotta
1 tbs chopped oregano
4 sheets filo pastry
1 tbs pine nuts
1 baby cos lettuce, trimmed, coarsely chopped
2 medium tomatoes, cut into wedges
1 small Lebanese cucumber, thinly sliced crossways
1 small red onion, thinly sliced
1/4 cup (60ml) white wine vinegar
1 tbs olive oil
1/2 tsp dried mixed herbs
Method
STEP 1
Cook the lentils in a medium saucepan of boiling water for 25 mins or until tender. Drain well. 
STEP 2
Preheat oven to 200°C. Line a baking tray with baking paper. Heat a large non-stick frying pan over medium heat. Add the onion, garlic and 2 tbs water and cook, stirring, for 3 mins or until tender. Add the lentils and silverbeet and cook, stirring, for 3 mins or until silverbeet wilts. Transfer mixture to a large heatproof bowl. Cool slightly. Add the ricotta and oregano to the silverbeet mixture and fold to combine. 
STEP 3
Place 1 sheet of pastry on the lined tray and spray with a little olive oil spray. Top with another filo sheet at a 45-degree angle and spray with olive oil spray. Continue layering with remaining filo and olive oil spray, turning each filo sheet at a 45-degree angle. Spoon ricotta mixture into the centre of the pastry and carefully scrunch up the edges of the pastry around filling to partially enclose. Sprinkle with pine nuts. Bake for 20-25 mins or until pastry is golden and crisp. 
STEP 4
Meanwhile, combine the lettuce, tomato, cucumber and onion in a large bowl. Combine the vinegar, oil and mixed herbs in a screw-top jar. Shake to combine. 
STEP 5
Drizzle the salad with the dressing. Season with pepper. Serve with the pie.
Coles has partnered with the Heart Foundation to provide this content to you and help Australians live healthier and happier lives.
For personalised heart health information and support, contact the Heart Foundation Helpline 13 11 12.
Healthier living starts here
Whether you're looking for tasty and nutritious midweek dinner ideas or are catering for a range of dietary requirements, we have you covered with our healthy recipe collections
Supercharge it
The fiber and healthy fats in avocado are what make it a superfood for long lasting energy stores. It also contains many of the B vitamins that help with your red blood cell count which in turn helps regulate your iron levels!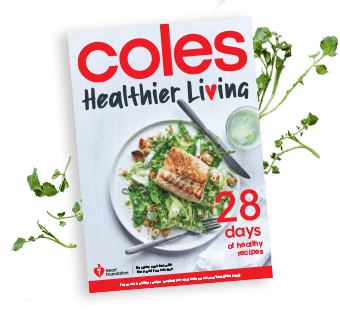 Check ingredient labels to make sure they meet your specific dietary requirements and always consult a health professional before changing your diet. View dietary information here.