Spring vegetable frittata
This veggie-packed frittata is a must-try meal. It's simple to prep and full of flavour.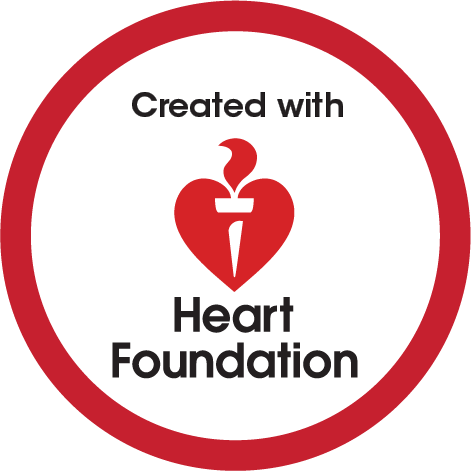 Ingredients
300g potatoes, peeled, cut into 2cm pieces
100g frozen peas
100g frozen broad beans, thawed, peeled
2 bunches asparagus, woody ends trimmed, chopped
8 eggs
1/3 cup coarsely chopped mint
1 tbs olive oil
4 spring onions, thinly sliced
100g reduced-fat fetta, crumbled
1/2 tsp ground black pepper
4 thick slices multigrain bread
Mint sprigs, to serve
Method
STEP 1
Cook the potato in a medium saucepan of boiling water for 10-12 mins or until tender. Drain well.
STEP 2
Meanwhile, cook the peas, broad beans and asparagus in a separate saucepan of boiling water for 2-4 mins or until bright green. Drain and refresh under cold water. Whisk the eggs in a large bowl. Stir in the chopped mint.
STEP 3
Heat the oil in a 26cm (base measurement) non-stick frying pan over medium heat. Add the potato and asparagus mixture. Cook for 5 mins or until golden. Stir in the spring onion.
STEP 4
Preheat the grill on medium. Pour the egg mixture over the vegetables in the pan and sprinkle with the fetta and pepper. Reduce heat to low. Cook, without stirring, for 10-12 mins or until mixture is almost set. Transfer the pan to the grill and cook for 3-5 mins or until the top is golden and mixture is set.
STEP 5
Cut the frittata into wedges and serve with bread. Sprinkle with mint sprigs to serve.
Why it's good for you: This recipe is chock-full of veggies and herbs, which have an important role to play in a heart-healthy diet. Eggs – which form the base of a frittata – are a complete source of protein and vitamins and nutrients. And, while they do contain cholesterol, in most cases they won't impact your heart disease risk. 
Coles has partnered with the Heart Foundation to provide this content to you and help Australians live healthier and happier lives.
For personalised heart health information and support, contact the Heart Foundation Helpline 13 11 12.
Healthier living starts here
Whether you're looking for tasty and nutritious midweek dinner ideas or are catering for a range of dietary requirements, we have you covered with our healthy recipe collections
Supercharge it
The fiber and healthy fats in avocado are what make it a superfood for long lasting energy stores. It also contains many of the B vitamins that help with your red blood cell count which in turn helps regulate your iron levels!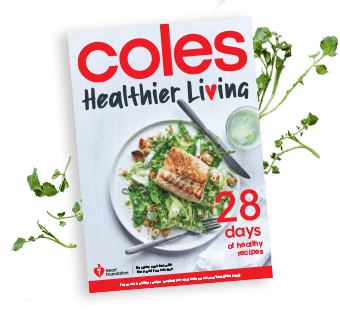 Check ingredient labels to make sure they meet your specific dietary requirements and always consult a health professional before changing your diet. View dietary information here.