Steamed fish with broad bean and lentil salad
Loaded with fresh herbs and zesty flavour, this tasty steamed fish is bound to be your next dinnertime hit.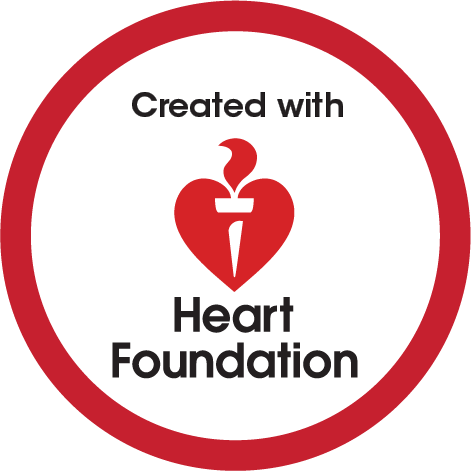 Ingredients
1/2 cup (100g) dried green lentils
4 (about 150g each) skinless firm white fish fillets
350g frozen broad beans, thawed, peeled
2 bunches asparagus, woody ends trimmed, cut into 5cm lengths
1 cup mint sprigs
1 cup flat-leaf parsley sprigs
5 radishes, thinly sliced
2 tbs dry-roasted almonds, coarsely chopped
2 tbs olive oil
1 tbs red wine vinegar
1 tbs lemon juice
1 lemon, zested
Lemon wedges, to serve
Method
STEP 1
Cook the lentils in a medium saucepan of boiling water for 15 mins or until tender. Drain well.
STEP 2
Meanwhile, line a steamer with baking paper. Top with fish and arrange the steamer over a saucepan of simmering water, making sure the steamer does not touch the water. Steam, covered, for 6-8 mins or until the fish is just cooked through.
STEP 3
While the fish is cooking, place the broad beans and asparagus in a microwave-safe bowl with a little water. Cover and cook in the microwave for 1 min or until tender. Drain. Refresh under cold water. 
STEP 4
Combine the broad bean mixture, mint, parsley, radish, lentils, almond, oil, vinegar and lemon juice in a large bowl. Toss to combine.
STEP 5
Divide the salad among serving plates. Top with the fish. Season with pepper. Sprinkle with lemon zest and serve with lemon wedges.
Coles has partnered with the Heart Foundation to provide this content to you and help Australians live healthier and happier lives.
For personalised heart health information and support, contact the Heart Foundation Helpline 13 11 12.
Nutritional information
Energy 1784kJ/427 cals (21%) Protein 46g (92%) Fat 16g (23%) Sat Fat 2g (8%) Sodium 149mg (7%) Carbs 17  (5%) Sugar 3g (3%) Dietary Fibre 14g (47%) 
Healthier living starts here
Whether you're looking for tasty and nutritious midweek dinner ideas or are catering for a range of dietary requirements, we have you covered with our healthy recipe collections
Supercharge it
The fiber and healthy fats in avocado are what make it a superfood for long lasting energy stores. It also contains many of the B vitamins that help with your red blood cell count which in turn helps regulate your iron levels!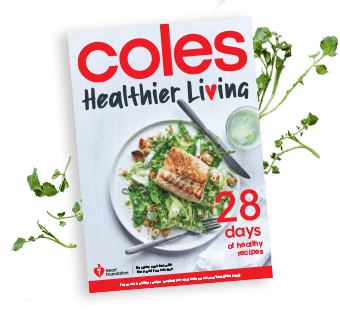 Check ingredient labels to make sure they meet your specific dietary requirements and always consult a health professional before changing your diet. View dietary information here.