Tikka meatball curry
This creamy tikka curry is the perfect comfort food. Serve it with brown rice for a hearty family feed.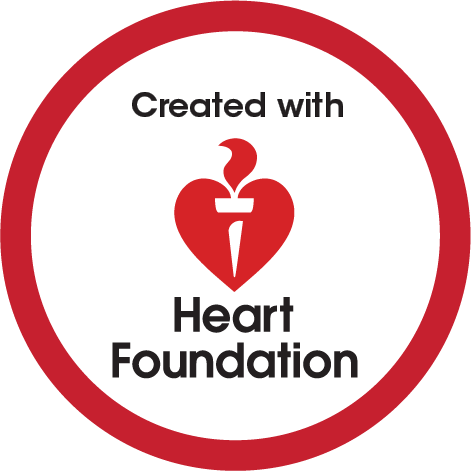 Ingredients
500g Coles Australian Extra Lean Beef Mince
1 large garlic clove, crushed
1/3 cup (35g) wholemeal breadcrumbs
1 small carrot, peeled, coarsely grated
1 egg, lightly whisked
1 brown onion, thinly sliced
2 tbs tikka curry paste
3 tsp cornflour
375ml can light and creamy evaporated milk
1 cup (120g) frozen peas
100g baby spinach leaves
2 x 125g microwavable brown rice cups
Lemon wedges, to serve
Method
STEP 1
Place the mince, garlic, breadcrumbs, carrot and egg in a large bowl. Season with pepper. Use your hands to mix until well combined. Shape level tablespoons of the mixture into balls and place on a plate.
STEP 2
Heat a large deep non-stick frying pan over medium heat. Lightly spray with olive oil spray. Add the meatballs and cook, turning occasionally, for 10-12 mins or until browned and cooked through. Transfer to a clean plate and loosely cover with foil to keep warm.
STEP 3
Add the onion, curry paste and ¼ cup (60ml) water to the pan. Cook, stirring, for 5 mins or until the onion is soft and well coated in curry paste.
STEP 4
Combine the cornflour with 1 cup (250ml) water in a small jug. Add to the pan with the evaporated milk. Cook, stirring, for 5 mins or until the mixture comes to the boil. Reduce heat to low. Add the meatballs and peas. Stir to coat in sauce. Simmer stirring occasionally, for 8 mins or until sauce thickens and peas are heated through. Add the spinach and stir until spinach just wilts.
STEP 5
Meanwhile, heat the rice following packet directions. 
STEP 6
Divide the rice among serving bowls. Spoon over the meatballs and sauce. Serve with lemon wedges.
Tip: Use stale wholegrain bread to make breadcrumbs. Tear bread into large pieces and process in a food processor. Store leftover crumbs in a sealable plastic bag in the freezer.
Coles has partnered with the Heart Foundation to provide this content to you and help Australians live healthier and happier lives.
For personalised heart health information and support, contact the Heart Foundation Helpline 13 11 12.
Nutritional information
Energy 2523kJ/604 cals (29%) Protein 46g (92%) Fat 13g (19%) Sat Fat 5g (21%) Sodium 258mg (13%) Carbs 72 (23%) Sugar 16g (18%) Dietary Fibre 7g (23%) 
Healthier living starts here
Whether you're looking for tasty and nutritious midweek dinner ideas or are catering for a range of dietary requirements, we have you covered with our healthy recipe collections
Supercharge it
The fiber and healthy fats in avocado are what make it a superfood for long lasting energy stores. It also contains many of the B vitamins that help with your red blood cell count which in turn helps regulate your iron levels!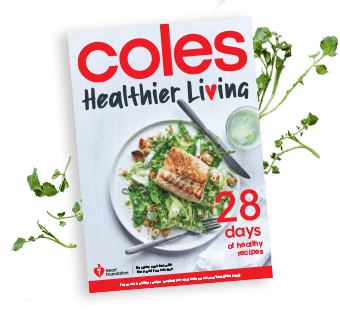 Check ingredient labels to make sure they meet your specific dietary requirements and always consult a health professional before changing your diet. View dietary information here.