In the Masterchef pantry with Michael Weldon
MasterChef Australia season 3 contestant Michael Weldon gives us a tour of the coveted MasterChef pantry.
Now that MasterChef Australia season 13 is in full swing, we get to see a new group of contestants getting stuck into all the great produce and ingredients inside the MasterChef pantry. 

When I was a contestant in season 3, I remember that feeling of anticipation heading into the MasterChef pantry and having all the amazing ingredients at my fingertips. It was pretty daunting walking in there for the first time, having seen it on so many occasions in seasons 1 and 2. It was our first day in the kitchen, so the pantry was packed with every ingredient imaginable. I think that was the moment it sunk in that this was real – I was in the running for MasterChef Australia! 
It's a pretty amazing space. The pantry stocks everything from everyday items to special ingredients. There's always plenty of beautiful Aussie fruit and veggies, as well as spices, herbs, vinegars and sauces. You can't create a show-stopping dish without those basic building blocks of flavour. 
Over the years, I've noticed different ingredients popping up in the MasterChef pantry. It's become a trendsetter and is a good indicator of the new and unique ingredients that might make their way onto the shelves at Coles.
If I was to give any advice to this year's contestants, I'd say don't rush. It's so easy to panic a little when you see the incredible ingredients on offer, but it's not often you get access to so much of Australia's best produce in one space. Make the most of it.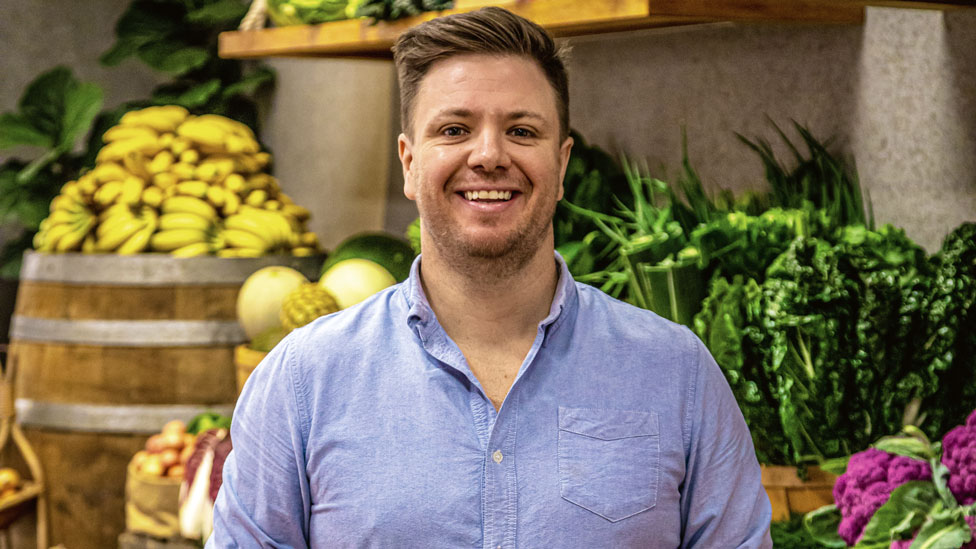 The key ingredients
1. Australian extra virgin olive oil
"This top-quality oil is great in dressings, or used as the finishing touch to a dish just before serving. Or, try making infused oil by blending extra virgin olive oil with fresh basil leaves or finely grated lemon rind."
2. Balsamic vinegar
"This dark Italian-style vinegar is a must-have for dressings, marinades and vegetable dishes. Barrel-aged Balsamic Vinegar of Modena IGP costs a little more but the flavour is sweeter and more intense, so a little goes a long way."
3. Maple syrup
"This natural sweetener has a rich, nutty caramel flavour with hints of vanilla. Drizzle it over desserts, or whip it into buttercream for a cake frosting. You can also use it to glaze crispy bacon for a savoury-sweet hit."
4. Almond meal 
"Interested in gluten-free baking? Get yourself some almond flour. This finely ground nut meal adds a moist texture and a delicious flavour when used to make cakes and muffins. You can also use it to coat fish fillets before pan-frying."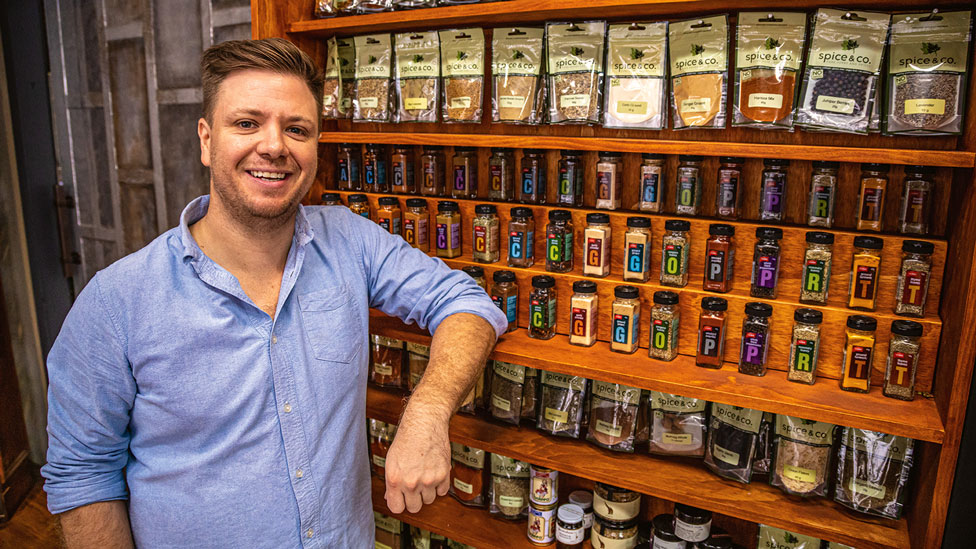 From the spice aisle
1. Black peppercorns 
"These are actually whole dried fruits and they add a punch of heat to savoury dishes. Use them in corned beef or homemade stock."
2. Ground turmeric 
"With its bright yellow colour and earthy flavour, turmeric is great for using in chicken, seafood, rice and lentil dishes."
3. Smoked paprika
"Bright red, sweet and smoky-tasting, this spice is great for making dry rubs for meats. It's essential in paella and other Spanish recipes."
4. Oregano leaves
"Recipes tend to use fresh herbs, but dried oregano is really handy to have. It's got a stronger flavour than fresh and you only need a pinch."
5. Chilli flakes 
"Chilli flakes have a medium heat and add flavour and colour to dishes. Sprinkle over pizza, or team with tomato for a punchy pasta dish."
6. Ground cumin
"Delicious in meat and vegetable dishes, this fragrant spice is a must-have for Middle Eastern, Indian and Mexican style cuisines."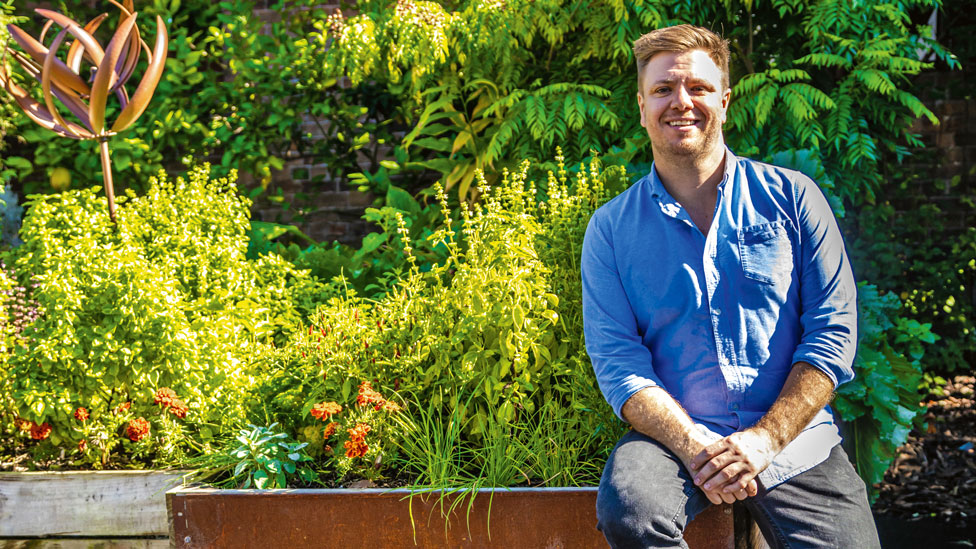 What's in the garden?
1. Coriander
"This leafy herb is a star of Asian-style cuisine. The great thing about coriander is that you can use the stems and roots to flavour sauces, then garnish with the leaves."
2. Curry leaves 
"Warming and fragrant, curry leaf stems are great for making rich curries. Add them as is to curry sauces, or flash-fry them in oil then serve on top of your finished dish."
3. Sage 
"I like to finely chop sage, then mix with coarse sea salt flakes to make a seasoning for polenta chips. It also adds freshness to pasta sauces and creamy potato bake."