Meet the growers: Atherton Tablelands avocados
Grown in the cool, clean air of tropical North Queensland, Atherton Tablelands avocados are a smashing success across Australia.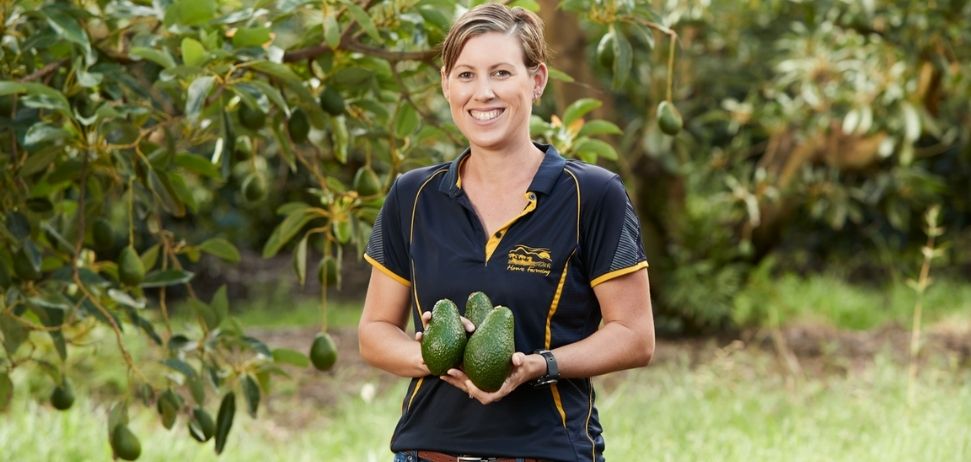 The Atherton Tablelands, a lush fertile region inland from Cairns, is known as a food bowl, growing an astonishing range of fresh produce – everything from sugarcane to peanuts, mangoes and macadamia nuts. 
One of its most popular crops is avocados, a fruit that flourishes in these rich, dark volcanic soils.
Kim Mastin, general manager of the Howe Farming Group, believes it was just a matter of time before Aussies grew to love these distinctive green berries with their creamy texture and subtle, nutty flavour.
"I think avocados sell themselves," she says. "Have a look at any chart for healthy eating and avocados are right there at the top."
Based on the Tablelands, Howe Farming supplies Coles with over four million avocados annually, mainly the popular Hass variety and the lesser-known Shepard (those with the smoother glossy green skin). 
"The temperatures up here are a lot milder than on the coast and the air is clearer," Kim says. "These conditions and the volcanic soils are great for growing so many types of crops."
Howe Farming planted its first avocado trees in 1997 and now has 400 acres devoted to that crop. The family-owned company, which dates back to the early 1950s, employs around 100 staff in its avocado division.
According to Kim, many of the original trees are still productive. "Some of our trees are getting on for almost 40 years old which makes them some of the oldest on the Tablelands," she says. "And they are still producing really well."
Kim says that while avocado production on the Tablelands has benefited from various scientific advances, the industry relies on a skilled labour force.
"All of our fruit is picked by hand," she says. "I don't think that selecting the right avocados is something that could ever be done by a machine."
Over the past five or six years smashed avo on toast has been the become the default breakfast for many Aussies, but Kim believes our love affair with the moreish fruit goes far deeper.
"People understood the health benefits of avocados long before the popularity of smashed avo on toast," she says. "Look at any list of the healthiest foods and avocado is right at the top."
Avocados are high in healthy monounsaturated fats and make a great heart-healthy plant alternative to butter*. 
During harvest season smashed avo on toast is the number one breakfast of choice for both pickers and packers at Howe Farming, while Kim also eats avocado for lunch most days.
"My lunchtime choice is a chicken, egg and avocado salad with a little balsamic vinegar," she says. "It's really simple to prepare, creamy and delightful."
Hass avocados are available nationally most of the year, and Shepard avocados from March to May.
For more avocado ideas, see here.