Meet the growers: Murray Mallee pork
Keeping his animals happy and healthy is a priority for Brett Edson, a second-generation pig farmer in South Australia.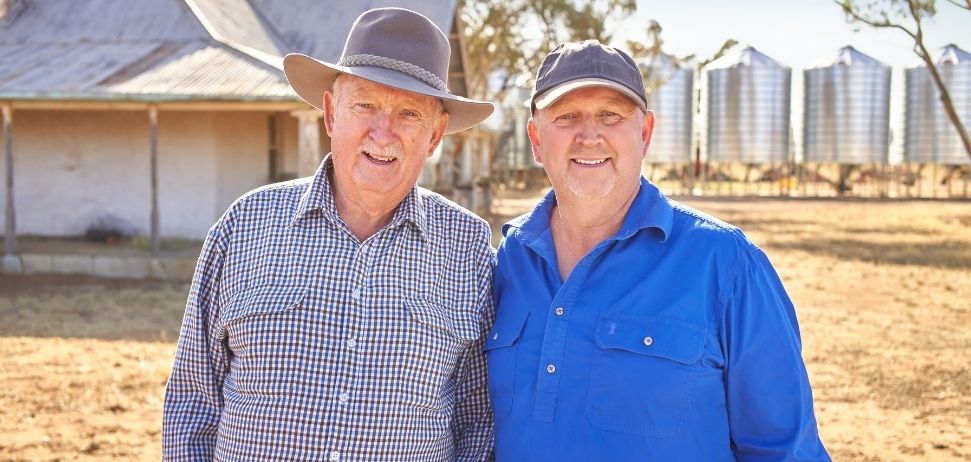 Edson Piggery in South Australia proudly raises sow stall-free pigs in modern facilities which are entirely powered by the sun.
Owner Brett Edson says the new solar array, installed in 2019, is more reliable than a conventional electricity supply, and has cut the farm's carbon emissions by 67 tonnes a year.
"The new solar system is fantastic," he says. "We're completely off grid now. The whole farm runs off solar and the batteries, so it's been an amazing transformation."
The new solar power system, the result of a Coles Nurture Fund grant, powers the feed mill, farrowing sheds and staff facilities, providing a reliable energy source during times of peak demand – such as cooling sheds during the day.
Apart from slashing the farm's electricity bill, Brett says he no longer needs to buy diesel to run the pig feed milling plant.
Launched in the 1980s, Edson Piggery is located in the Murray Mallee and currently runs around 4,500 Landrace, Large White and Duroc pigs, including 450 sows (mother pigs).
Brett says the piggery, founded by his father, Bill, has always been a family enterprise where the welfare of the pigs is paramount.
"Welfare is very high on the agenda for us," he says. "All of our pigs are now on straw for the majority of their lives. And that gives them the freedom to move around."
Pigs on this farm are housed in a combination of climate-controlled sheds and straw-based shelters, also undercover. Both sows and piglets are on straw and free to move around.
"We've been sow stall-free for some time," says Brett. "That means that the sows are in groups and can socialise with each other."
In addition to its new solar power system, Edson Piggery has installed three new 90-tonne silos to store wheat, barley, lupins and peas – which constitute the diet for pigs on the farm.
Brett says that the new silos provide much-needed storage at a time when buying feed is often difficult and expensive.
"Grain is in short supply, and if you can get it during harvest that's the best time to buy it," he says.
Although the property grows 200 hectares of its own barley and peas, the majority of feed is externally sourced. The three new silos, which were also paid for from the Coles Nurture Fund grant, were a welcome arrival prior to summer.
"Every silo you get helps a bit more," says Brett.
Fresh pork is available in the meat department in Coles supermarkets nationally.
Find out more about pork at Coles.