Keeping cheese in the family
Ceridwen Brown combines pure Victorian milk and traditional European methods to create her mouth-watering Milawa Cheese.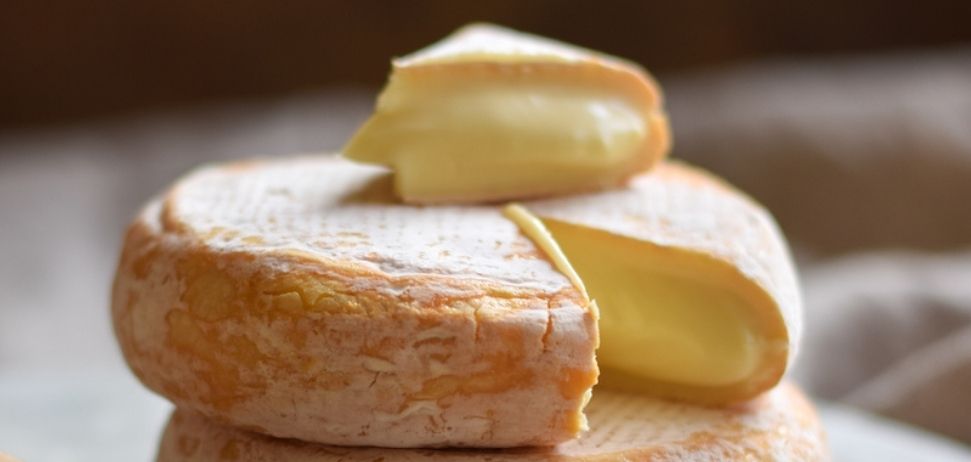 "Cheese-making is really more of a craft than a science," says Ceridwen Brown, CEO of Milawa Cheese Company. "It's just something you feel – and that only comes from being in the factory every day and making cheese."
Ceridwen believes the secret to great cheese is high-quality milk and a deep knowledge and respect for the craft of cheese-making.
"We don't use very much technology up in the factory," she says. "There's an Italian gorgonzola piercing machine that dad brought back to Australia in the 1980s and that's about all.
"Cheese-making is a very simple traditional process. The way we do things is not that different from the way cheese was made hundreds of years ago. It's a very hands-on process."
Located in Victoria's high country, about 2.5 hours north of Melbourne, the Milawa Cheese Company was founded by Ceridwen's parents, David and Anne Brown, in 1988. The couple took over the town's old butter factory and began making European-style farmhouse cheeses.
"Our cow's milk still comes from the local vicinity, while our goat's milk comes from the same Mansfield farms that once supplied mum and dad," she says.
From the earliest days Milawa Cheese operated a tasting room where tourists could sample its two flagship cheeses, Milawa Blue and King River Gold, or explore its more exotic offerings.
"Having that direct contact with the consumer right there at the factory door has been a big factor in our success," says Ceridwen. "Having the shop lets us introduce people to many types of cheeses they may not have ever tasted before."
While Milawa Blue and King River Gold retain a passionate following, the company's white mould cheeses, such as the Normandy-style Milawa Goat Camembert, are now big sellers.
"The white mould cheeses have taken off recently for us," she says. "It's just one of those categories of cheese that everyone loves – and is now up there with cheddar in popularity."
Alongside traditional styles such as camembert and brie, the company also makes some delicious blue cheeses, such as Milawa Blue and Aged Milawa Blue, as well as a delicate goat's blue, Milawa Buffalo Blue.
 "Twenty years ago a lot of people had a problem with goat's cheese," she says. "But that is no longer the case."
Although the team at Milawa Cheese is constantly looking at new types of cheese, Ceridwen believes that its greatest strength is maintaining its unique cheese-making heritage.
"Mum and dad set up the business over 30 years ago, so we've had a little time to work on our recipes," she says.
Ceridwen's tips for the perfect cheese platter
When it comes to designing a crowd-pleasing cheese platter Ceridwen believes in serving handsome chunks of robust cheese rather than delicate slices.
Serve big chunks of a small number of cheeses with "a hunk of bread"
 Pick three or four cheeses rather than eight different cheeses.
As an accompaniment, choose quince paste and fresh fruit, plus generous slices of bread and water crackers. "With cheese you need something sweet, to keep that sweet and salty thing going, so a fruit paste is ideal," she says. "But I also love fresh fruit, such as crisp apple, with cheese."
Serve both crackers and bread with cheese and let your guests choose their favourite. "I'd also be happy without either bread or crackers because I just want cheese," she laughs.
A range of Australian-made cheeses is available in Coles supermarkets nationwide.
Want to make the most of our cheese? Try these three cheese boards