Meet the farmer: Josh Griggs
Prawn farmer Josh Griggs from Tassal Group talks about his work and the delicious tiger prawns available at Coles.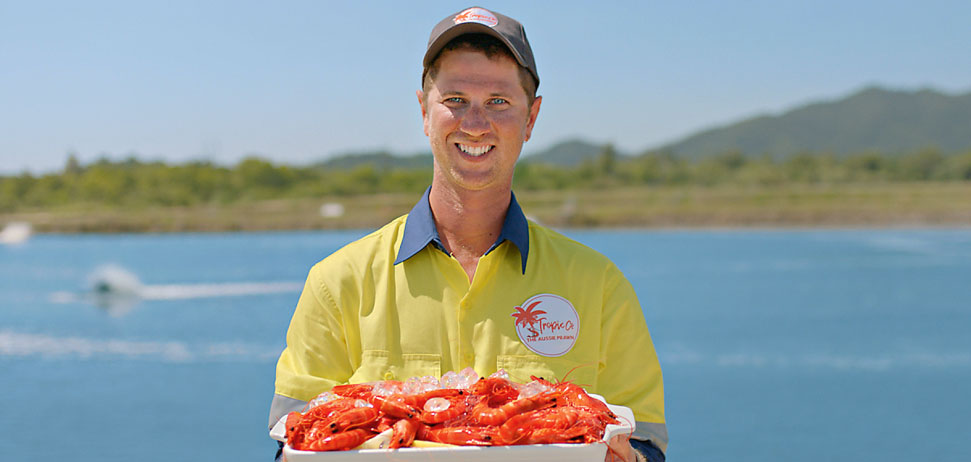 Life as a prawn farmer in the tropics is pretty sweet – just ask Josh Griggs. "There really isn't a bad part about my job," he says. "I get to work outdoors in the beautiful tropical Queensland surrounds every day."
As one of the farm managers who supplies fresh Australian tiger prawns to Coles delis in various parts of Australia, Josh starts his working day bright and early at 6am. He checks on the growing prawns, monitors their environment and feed, and ensures the water is at the ideal temperature. As part of quality control, Josh also samples the prawns. He says eating the prawns that he's cared for and watched grow is very satisfying. "They're the sweetest and crispest prawns I've ever tasted." Josh recommends enjoying them fresh, peeled, with just a little salt and a squeeze of lemon.
For Josh, the quality of these tiger prawns is partly thanks to smart farming technology and partly due to location. "With our farms located right next to the Coral Sea, I think the quality comes down to the clean, warm water the prawns are raised in," he says. "They're the best black tiger prawns I've ever seen, and the tastiest, too. With their bright coral stripes, you can't miss them."