Meet the growers: Sunraysia citrus
From a small packing shed in far western NSW, this family-run business has grown into a mighty citrus-growing business.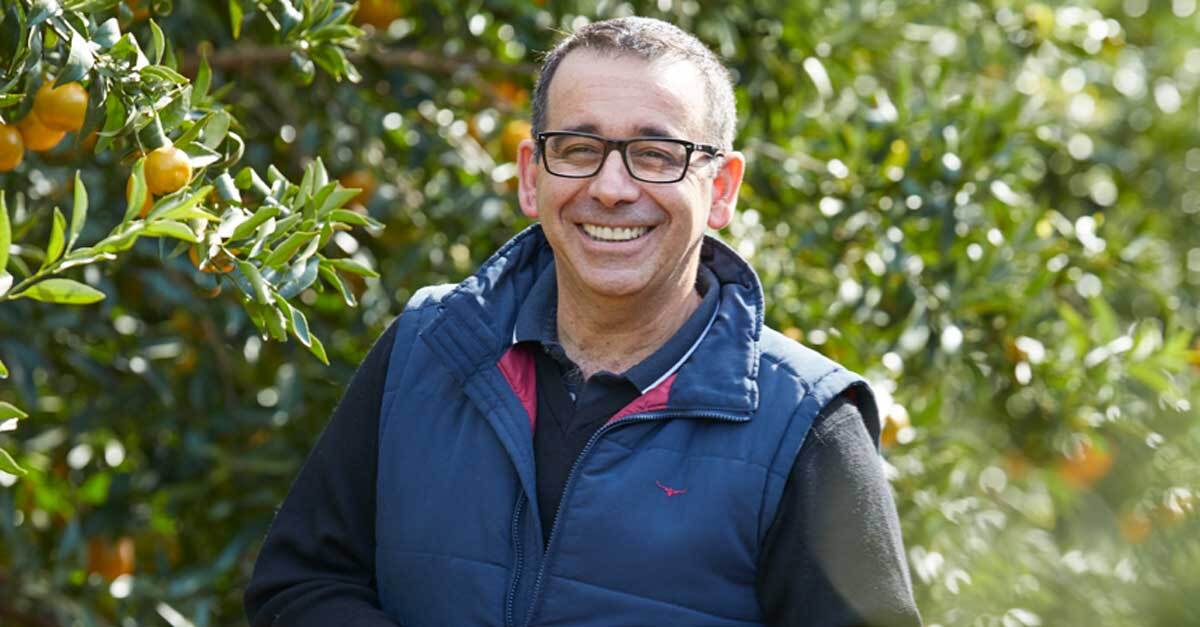 In the 1950s Mario Simonetta's Italian-born parents migrated to the Sunraysia district and bought a small vegetable farm. 
Six decades later this modest venture has blossomed into Simfresh, a major citrus operation which produces over 1.4 million boxes of fruit a year and owns farms in Queensland, South Australia and New South Wales.
Brothers Joe, Tony and Mario worked on the family farm before launching Simfresh in 1990.
In 1991 the trio opened a citrus packing shed in Gol Gol, a small township near Mildura in far western New South Wales. The initial weekly output was fairly small but accelerated with the acquisition of farms interstate.
"We grow oranges, lemons, grapefruit, mandarins," says Mario. "And we've recently added figs which we grow in Gol Gol.
"Acquiring farms in Queensland and South Australia has allowed us to extend our growing season for both lemons and Imperial mandarins."
Nearly 10 family members, including wives, sons, daughters, daughters-in-law and nephews, are now involved in the business, responsible for its growing, packing and distribution operations.
"It's a real family business," Mario says.
As well as maintaining the core family values of the operation, Mario believes the second generation has also brought a willingness to innovate with new technology and products.
"I'm definitely old-school," he says. "Years ago, all you needed to do was put a tree in the ground and water it. But these days you need a college degree to run a citrus farm because so many of the systems are controlled by computer."
Mario believes a willingness to innovate has played a key role in the success of his family's citrus business.
"Consumers are always changing, so you need to anticipate and respond to those changes."
The family's relationship with Coles goes back two decades and today the supermarket accounts for 95 per cent of its domestic production of oranges, lemons, limes and mandarins.

"Navel oranges remain our single most popular product," he says. "But the demand for lemons and mandarins is also strong."
Ongoing demand from Coles has also meant that Simfresh has been able to lessen its reliance on export markets, although it continues to sell fruit to Japan and the USA.
And while the company's fortunes have been built on traditional citrus varieties, especially oranges and mandarins, Simfresh has also been keen to experiment with more niche gourmet products such as figs, Buddha's Hand and Lemonade Fruit.
Buddha's Hand, an unusual finger-shaped citrus variety from south-east Asia, has proved an unexpected hit with Australian consumers.
"To be honest, we can't keep up with the demand for Buddha's Hand," says Mario. "The figs have also been a great success. A few years ago, figs were more of a European thing but these days, a lot more people are eating and cooking them."
Simfresh oranges, figs, lemons and mandarins are available at Coles Supermarkets across New South Wales, Tasmania, Victoria, Queensland and the Northern Territory.