Meet the producers: Laurent bakery
A French baker has won over Australian bread lovers with his mouth-watering sourdough loaves, rolls and baguettes.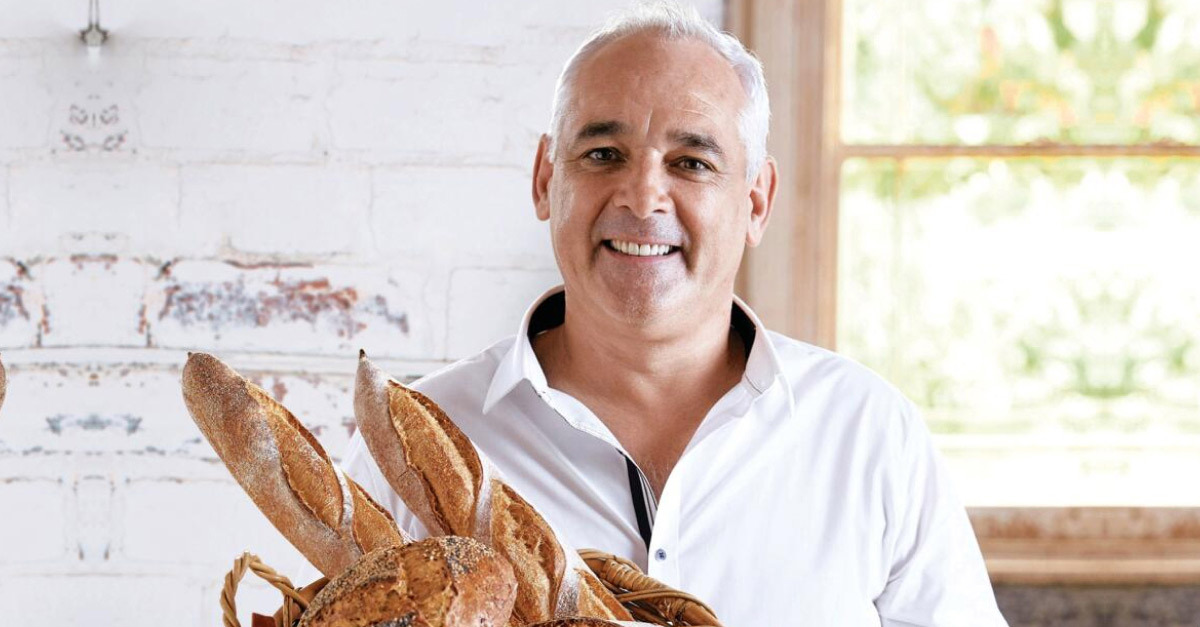 Laurent Boillon was eight years old when he made his first chocolate éclair – and has been baking ever since. "I still cook every day," he says. "I love it."
As well as creating a successful chain of bakery cafes in Victoria, the French-born master baker is often credited with popularising sourdough bread across Australia.
"When I first arrived in Australia in the early 1990s it was so far behind the rest of the world," he recalls. "Now sourdough bread is everywhere. It's unbelievable."
Having won a cult following for his artisan loaves, baguettes and rolls in Melbourne, Laurent decided it was time to make his stone-baked bread available everywhere in Australia.
In 2008 Laurent bakery began supplying artisan stone-baked bread to Coles – later expanding the range to include charcoal brioche buns, olive batard, baked ciabatta, sourdough baguette, white sourdough Vienna and pane di casa.
"My dream when I started my business in 1993 was to deliver a top-quality artisan product all over Australia and that is exactly what Coles has allowed us to do," he says.
"Along the way we've changed the food culture of the whole country. That's fantastic, when you think about it."
What makes Coles Finest By Laurent taste so delicious? According to Laurent, the secret to great bread is using the finest ingredients, following traditional baking techniques and allowing plenty of time for the bread to rest and rise.
Each sourdough loaf takes around 18 hours to create and uses a natural starter culture which dates back two decades; the bread contains no artificial preservatives, colours or flavours.
The ideal sourdough loaf should be soft on the inside with a caramelised and crunchy crust on the outside.
"Stone-baked bread is baked on a stone in the oven," he says. "We use radiant heat like that in a wood-fired oven, so it's different from other bread when it comes out of the oven."
In 2017 Laurent signed an exclusive agreement to supply Coles with his award-winning sourdough bread, which is now produced at two state-of-the-art bakeries in Melbourne.
"We sourced the best equipment from around the world and went back to the roots of bread-making to create a facility from scratch and bring our vision to life for Coles," he says.
"Our dream is to bring great quality sourdough bread to Australians and ensure that it tastes the same whether you live in Broome, Bega or Bendigo."
Coles Finest by Laurent is available at Coles stores nationwide.
Find out more about Coles Finest By Laurent.