Brandon Starc's interval running
Boost your cardio with Olympic High Jumper Brandon Starc's interval running routine.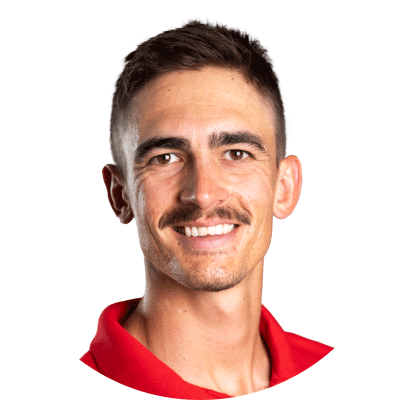 Q: What does healthy living mean to you?

To me, healthier living means to live a balanced lifestyle which consists of a wholesome diet with plenty of exercise. 
Q: Why do you think it's important to lead a healthy lifetyle?
As an athlete optimal nutrition compliments my training, which increase my chances of performing at my best. When I retire, continuing a healthy lifestyle will help me maintain my quality of life and prevent chronic illnesses. 
Q: What's your best healthy food tip?
A hot tip of mine to make a meal healthier is adding fruit to leafy salads which uses their natural sweetness rather than adding sugary dressings. One of my absolute favorite sides to any meal is a salad with kale, red cabbage and carrot topped with a mango and toasted pepitas.
Hi guys, Brandon Starc here, Olympic high jumper. Today I'm going to share with you one of my favourite ways to stay fit, brought to you by Coles Healthier Living. From my experience, interval running is a great way to stay fit. Regardless if you're a beginner, or at an advanced level. Now today's session is going to go for about twenty minutes.
Healthier living starts here
Whether you're looking for tasty and nutritious midweek dinner ideas or are catering for a range of dietary requirements, we have you covered with our healthy recipe collections
Supercharge it
The fiber and healthy fats in avocado are what make it a superfood for long lasting energy stores. It also contains many of the B vitamins that help with your red blood cell count which in turn helps regulate your iron levels!