Jarryd Clifford's tips to recover from running
Learn some top tips for recovring after running from Paralympian Sprinter Jarryd Clifford.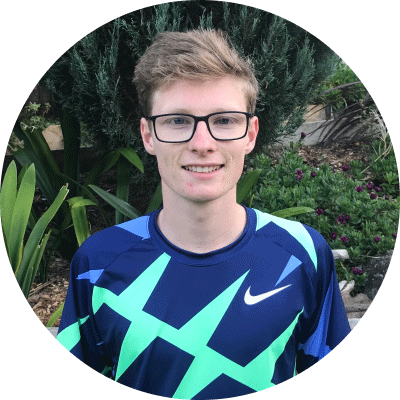 Q: What does healthy living mean to you?

Healthier living is to live life actively, passionately, and happily. It is a way of life that lends itself to the belief that every day holds potential for something special. Through the positivity of healthy living, a person can strive to be the best version of themselves. When we live healthier lives with passion and happiness, anything is possible. 
Q: Why do you think it's important to lead a healthy lifetyle?
A healthy lifestyle is a lifestyle that encourages confidence, high self-esteem, and an abundance of happiness. Without these elements of life, a person might find it difficult to summon the energy for each new day. During some of my darkest moments, going for a run was the one thing that I could rely on to get me going again. Being active is exhilarating, it can lead to meeting new friends, and it's something you can work on each day to see new progress. Fundamentally, a healthy life is a happy life. 
Q: What's your best healthy food tip?
I run 150km a week, so eating healthy and nutritious food is essential for my success. Throughout my childhood, Mum managed to keep me on my feet by providing a seemingly infinite amount of fresh fruit and vegetables. At dinner, more than half my plate was filled with a colourful array of different vegetables. To this day, fresh fruit and vegetables play an important role in my Paralympic achievements. 
Hi, i'm Paralympian and dual world champion  Jaryd Clifford. And i'm here today to show you one of my favourite ways to stay fit  brought to you by Coles Healthier Living.  
Anyone that knows me knows that I love to run. I  grew up playing footy, cricket any sport I could, but I started taking running seriously when my  eyesight deteriorated during primary school. One of the things I love most about running is  the sense of freedom that it gives you. And another thing I love is that nearly anyone  can get involved. So my own fitness tip to all the runners out there is to make sure  you're warmed up before you go for your run.  

A great way to do this is by completing a set of dynamic stretches and dynamic drills. They'll not only get your blood flowing  and get your muscles loosened up, but they'll also make sure that those first few  minutes of your run are that much more enjoyable.  

One of the dynamic stretches that I like to do  before a run is leg swings. Now, leg swings you know the idea is not to overdo it, a nice gentle  rhythm will do the trick as I'm demonstrating now.Now a dynamic drill you can do is the  high knee skip, just like the leg swings you don't have to do it intensely, a nice  rhythm will do the trick. I'll demonstrate.

If you're not comfortable with doing the skip you can also walk and raise your  knee as high as you'd like. This will also get the legs  warmed up for your run.  

Thanks for listening and I hope to see  you out running throughout the year.

Healthier living starts here
Whether you're looking for tasty and nutritious midweek dinner ideas or are catering for a range of dietary requirements, we have you covered with our healthy recipe collections
Supercharge it
The fiber and healthy fats in avocado are what make it a superfood for long lasting energy stores. It also contains many of the B vitamins that help with your red blood cell count which in turn helps regulate your iron levels!