Jed Altschwager's squat, push up and sit up routine
Learn a great full body workout routine from Australian Para-Rower Jed Altschwager.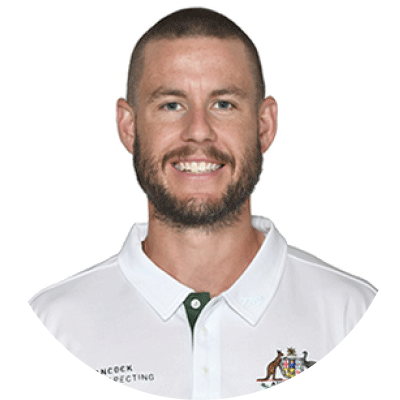 Q: What does healthy living mean to you?

For me healthier living is the big picture, when I lost my leg in 2015 one of the biggest motivators for me was to live a long positive life. I didn't want to let what happened to me become an excuse. Physical rehabilitation, exercise and eating well all help me kick start my journey.
Q: Why do you think it's important to lead a healthy lifetyle?
For me it's simple, if you eat healthy, exercise, and generally look after yourself you'll feel better and uplift your wellbeing. If you feel better and have a healthy wellbeing, aspects such as drive, clarity, and good decision-making increase. The personal connection between the physical and mental side is huge and positive actions create positive outcomes.               
Q: What's your best healthy food tip?
The biggest tip I've got around healthy food and healthy eating isn't a huge secret or overly complicated…. I try and hit carbs, protein and macros in my main meals and also mostly eat foods that aren't processed. Having a balanced approach and awareness about what you are putting in your body is also a good tip. Knowledge is power. 
My new favourite dinner meal is to make a rice poke bowl usually with beef. It hits all the spots!
Hey guys, Jed Altschwager here. So today i'm going to show you three body weight exercises, these are exercises that i've used at home, you can use them anywhere you don't need any equipment and you can add certain things to make them harder if needed.
So first of all we've got the bodyweight squat, second of all we've got the push up, third of all we've got the sit up and today we're going to do the iron cross sit up.
So here we go, with the squats what you want to do when you're squatting is have your feet about a shoulder width apart find a comfortable position there but mainly what you want to do is you want your knees tracking over your feet, basically the direction of where your feet our foot is pointing your feet are pointing you want your knees tracking over there. You want chest up nice back nice neutral position and squat away. There we go a couple here.
Beautiful so that's the squat. We'll go down into a push-up again we want our uh we want our palms pretty well directly over our shoulders and down to the ground and up.

Again that movement can be scaled to your ability and also made harder if you want that so from there we're going to jump into our sit up. This one is called the iron cross sit up basically we're going to go elbow to knee we're going to cook one side out through the reps so 10 reps and then cook the other side with the 10 reps.

Tap the knee tap the knee and then you swap to other side, there we have it all right so there's the exercise, um can be done at home wherever you can get it in uh super convenient don't need any equipment. So anyway thank you to Coles thank you to Rowing Australia hope you guys have a good day, a good week and take care, thank you bye.

Healthier living starts here
Whether you're looking for tasty and nutritious midweek dinner ideas or are catering for a range of dietary requirements, we have you covered with our healthy recipe collections
Supercharge it
The fiber and healthy fats in avocado are what make it a superfood for long lasting energy stores. It also contains many of the B vitamins that help with your red blood cell count which in turn helps regulate your iron levels!