Kellie Gibson's tips to clear your mind
Professional AFLW player Kellie Gibson shares her top tip to clear your mind.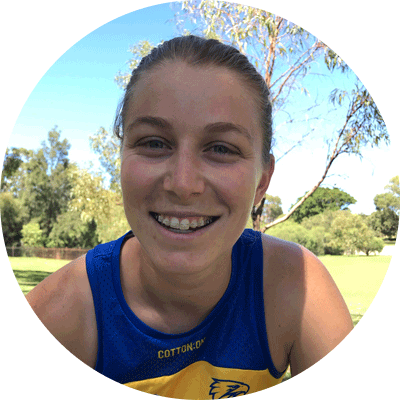 Q: What does healthy living mean to you?

To me living a healthier life means I have opportunities to do more, it is waking up in the morning ready to start my day. I enjoy being active and eating healthy because I appreciate the way it makes me feel and I get more out of my body, especially during AFLW. 
Q: Why do you think it's important to lead a healthy lifetyle?
It important to understand what your body requires to stay fit and healthy, and leading a healthier lifestyle improves how I train, my performance on game day and also my self-esteem. I feel confident in my body knowing I have done what I need to stay healthy. I also believe it is important to look after your future self, so doing the right thing more often now gives me a better chance at staying healthy once I have retired from AFLW.  
Q: What's your best healthy food tip?
I always like to kick start my day with a healthy granola bowl with loads of fruit and yoghurt, especially during summer it keeps things fresh and yummy. If I am looking for a healthier alternative during pre-season, I tend to have a more carbohydrate focused breaky and will have have all-natural peanut butter on a whole grain English muffin with banana on top! Yum!
Hi I'm Kellie Gibson from the West Coast Eagles and today I'm going to share with you my favourite way to stay fit, brought to you by Coles Healthier Living.
I just like to go for walks with Ziggy in the mornings, it helps clear the the mind, it takes me away from footy sometimes, it can get a bit crazy so, we enjoy our time together.
Um yeah it's a good little mindfulness session. Um and he enjoys it so he's pooped for the rest of the day which is great. Just need some water, Ziggy's got his water too. He's also got his tennis ball ready to do some runs and also some sunscreen, okay, gotta make sure we're protected from the sun.
Good boy.
Come on.
Healthier living starts here
Whether you're looking for tasty and nutritious midweek dinner ideas or are catering for a range of dietary requirements, we have you covered with our healthy recipe collections