Kelsey-Lee Barber's hip mobility stretches
Learn how to increase mobility in your hips with this short series of stretches with World Javelin Champion Kelsey-Lee Barber.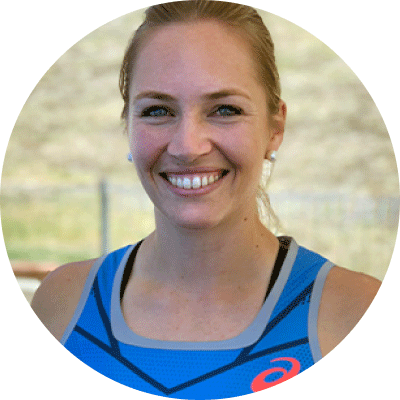 Q: What does healthy living mean to you?

Healthier living means taking a wholistic approach. It includes being physically fit and full of energy, investment in my mental health and well-being and it's fueling by body with fresh and wholesome foods.

Q: Why do you think it's important to lead a healthy lifestyle?
Our health is the foundation to our quality of life. When we fuel our bodies well and keep them physically fit it also enhances our mental well-being.
Q: What's your best healthy food tip?
Salads are great in the warmer months but if you feel like you get stuck making the same ones an easy change up is exploring a different grain option. Also, the addition of fruit and fresh herbs adds exciting texture and flavour.
So I'm going to take you through a hip mobility sequence that aims at hitting all parts of our hips to feel a really nice stretch. If you're feeling a little bit stiff in one particular area don't be afraid to sit there a little bit longer or you can work through this as a nice even flow.
The first position we're going to start in is in a lunge, make sure the pelvis is tucked under so you feel a stretch through the front of your hip. The next part of the sequence is to lean forward bringing the chest forward and the hips forward and then add a rotation for the hips out, so you feel a stretch on your inner hip.
The third part of the sequence is to come back to a square position and we're going to drop this knee out so you feel more of a stretch in the back glute.
And for the fourth position, we're now going to rock back onto our heel with our toe up to feel a stretch in the hamstring.

So aim to do this five to ten times depending on how your hips are feeling. This one's really great because you use the stretches as feedback for your body. Have a go at adding this to your warm up or your cool down into your daily fitness routine.

Healthier living starts here
Whether you're looking for tasty and nutritious midweek dinner ideas or are catering for a range of dietary requirements, we have you covered with our healthy recipe collections
Supercharge it
The fiber and healthy fats in avocado are what make it a superfood for long lasting energy stores. It also contains many of the B vitamins that help with your red blood cell count which in turn helps regulate your iron levels!