Mel Bragg's fun exercise tip
Trying to fit more exercise into your day? Check out this fun tip from professional netball player Mel Bragg.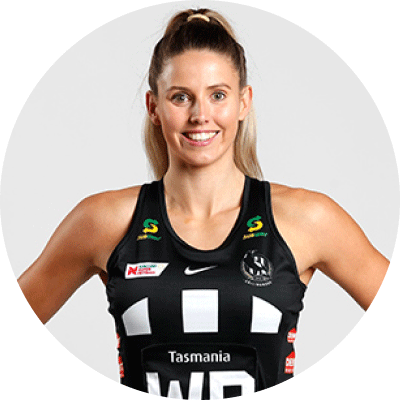 Q: What does healthy living mean to you?

For me it means having balance both physically and mentally. Exercise and fitness (netball in particular) plays a massive role in my life and for me to be able to maintain that it's important to ensure I'm fuelling my body well, as well as taking some 'me time'.
Q: Why do you think it's important to lead a healthy lifetyle?
I think it's important to lead a healthy lifestyle so that you can achieve the things you like to do. Eating healthy, good quality food and exercising gives me the energy I need to complete daily tasks, and it makes me feel good.  
Q: What's your best healthy food tip?
My tip would be to plan your meals for the week ahead. Having a menu for the week with some healthy recipes reduces the temptation to buy things you don't need. My go-to meal is a homemade Thai curry loaded with different vegetables!
Hi, I'm Mel Bragg from Collingwood Magpies Netball, and today I'm going to share with you my favourite way to stay fit, brought to you by Coles Healthier Living.
My tip is that whenever you're brushing your teeth, do as many calf raises as you can. So to do a calf raise stand on two feet, hold on to the edge if you need, get up nice and high on your toes and control down. Try to beat your score every time you go.
Healthier living starts here
Whether you're looking for tasty and nutritious midweek dinner ideas or are catering for a range of dietary requirements, we have you covered with our healthy recipe collections
Supercharge it
The fiber and healthy fats in avocado are what make it a superfood for long lasting energy stores. It also contains many of the B vitamins that help with your red blood cell count which in turn helps regulate your iron levels!