Coles wins in Product of the Year awards
Consumers have selected a record number of innovative Coles winners at retailing's most prestigious competition.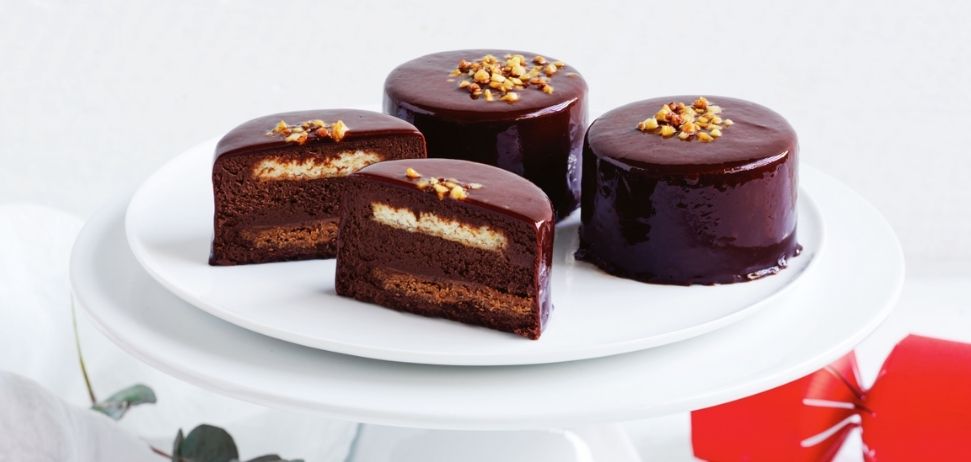 Coles has scooped up 11 winners in the Product of the Year awards for 2021, taking out a wide range of categories from health and beauty to bakery, coffee and fresh meat.

Product of the Year is Australia's largest independent consumer survey involving over 8,000 grocery buyers. A jury panel tests each product to ensure they meet the entry criteria, before consumers are asked to vote for category winners.

Product of the Year was founded in France in 1987 and the competition now takes places in over 40 countries. Product of the Year has been running in Australia since 2010.

Coles' record-breaking tally of awards, which is up from five the previous year, includes food and beverage products, indulgent desserts and health and beauty products.

Consumers chose the following Coles exclusive products:
Coles Finest Traditional Recipe Croissants*
LPO Purify Foaming Gel Cleanser
KOi Nourishing Coconut & Jojoba Body Butter
Coles Urban Coffee Culture Strong Dark Roasted Whole Beans
DALEY ST Medium/Dark Roast Aluminium® Nespresso Compatible Coffee Capsules
Coles Finest Chocolate & Hazelnut Mirror Glaze Mousse*
Coles GRAZE Tasmanian Lamb Loin Chops**
KOi Replenishing Neroli & Clary Sage Hand Cream
KOi Relaxing Jasmine & Sandalwood Hand Wash
LPO Rewind Age Defence Night Cream
Coles Vegan Chocolate Hazelnut Slice*
Coles GRAZE Lamb is a popular addition to the meat section of Coles supermarkets around Australia. These loin chops are grass-fed and sourced from selected farms in Tasmania. Grass-fed lamb is known for premium quality and natural taste.

Three products in Coles' bakery section took out awards, including Coles Vegan Chocolate Hazelnut Slice, Coles Finest Chocolate & Hazelnut Mirror Glaze Mousse and Coles Finest Traditional Recipe Croissants.

Coles Finest Traditional Recipe Croissants are crafted in France using the finest quality, single season European butter while Coles Finest Chocolate & Hazelnut Mirror Glaze Mousse is a patisserie shop quality dessert made from Spain.
Among the beauty products to be singled out for special mention are three from KOi. Proudly Australian-made, these products are cruelty-free and feature natural fragrances.

Coles Urban Coffee Culture is another proudly Australian product which also meets the highest ethical standards. Batch-roasted in Melbourne, coffee beans are only sourced from farms that are Rainforest Alliance Certified.

DALEY ST, meanwhile, offers a range of delicious specialty coffee blends developed in Melbourne from sustainably sourced Arabica beans. These aluminium capsules are bursting with aromatic flavours and are Nespresso® machine-compatible.
Coles Chief Executive Commercial and Express Greg Davis said that Coles strives to inspire customers with great value and innovation with its exclusive and Own Brand products.
 "We're delighted that so many Australians have chosen a variety of our exclusive and Own Brand products as the best in the country," Greg said.
"We've seen Coles Own Brand and our exclusive products evolve significantly over the past two years and we now offer more variety, premium quality and value than ever before. Our teams have worked tirelessly to source and develop Australian beauty brands like LPO and Koi which emulate top-branded skincare products at affordable prices, and specialty coffee developed in the coffee capital of Australia."
"We are seeing more customers turn to Coles for affordable luxury items, in addition to their essential groceries. We're also proud that eight of our winning products are locally sourced because we know how important it is to be supporting local producers during these challenging times."
*Winning Bakery products available in selected stores only;

**Due to the seasonal nature of the product, Coles GRAZE lamb will be available from January 13 to August, 2021.