Courtney's Christmas: Kris Kringle, cricket and a hit of Love Actually
For Courtney Roulston, Christmas is a chance to spend quality time with family and friends.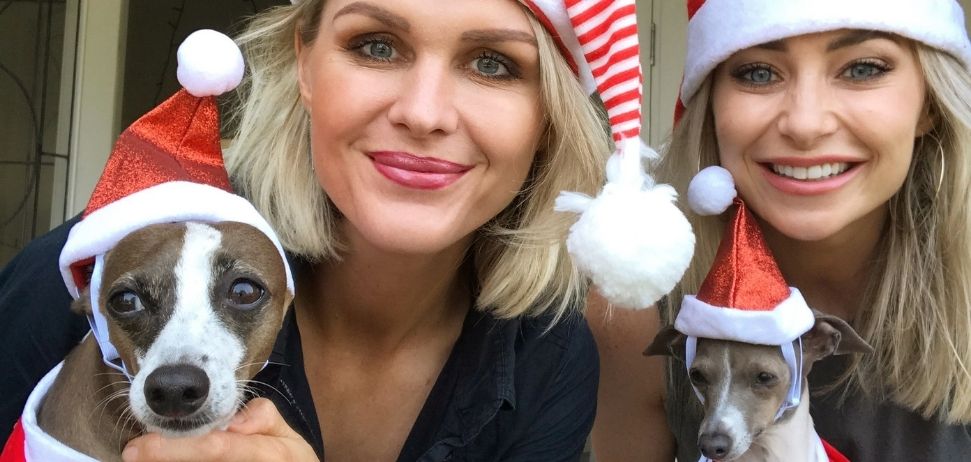 Q: What does your usual Christmas Day look like?
Christmas morning is quite slow - hopefully a sleep-in and coffee before going out for a walk with the dogs or a run (just trying to make as much room for lunch as possible!). I always have a swim on Christmas morning as it's such an Aussie thing to do and it's the best way to start the day. I am the youngest of six kids, so Christmas lunch is quite crazy and it runs late as we are always waiting for someone to arrive. A backyard family game of cricket happens after lunch, then a nap to sleep off some food. We do a Kris Kringle gift swap every year and we always wait until night-time to open the presents, then get all the leftovers out again and go for round two. I also really enjoy watching the movie Love Actually on Christmas Eve - I know its cliché, but I'm a softie for an old movie.
Q: What do you usually eat on the day?
We start with cold seafood such as oysters, prawns and cured salmon as they are easy to prepare and not too heavy. Lunch is a little more traditional with either roast ham or turkey with lots of sides. Mum makes a traditional pudding every year (and says every year that she's not making it again), but it is my favourite thing to eat at Christmas and I always wrap a piece up and hide it to take home and have with my coffee on Boxing Day.
Q: Is there one memorable Christmas you can tell us about?
My partner Sophie is English and we visited her family in the UK for Christmas a few years back. It was obviously very different from an Aussie Christmas, but I loved it. London was abuzz with festivities, people dressed in Christmas jumpers, carols playing in all the pubs and big illuminated angels down Oxford Street.
We watched the Queen's speech in the morning with a glass of champers in hand and lunch was a traditional roast turkey with all the trimmings… gravy, Yorkshire pudding, pigs in blankets. It also snowed on Boxing Day, so I really feel like that was a Christmas to remember!
Q: What are your favourite drinks for Christmas, and do you match them with dishes?
Champagne is a must for me at Christmas – it's the perfect way to start any celebration and it's the perfect partner to a platter of chilled oysters. We usually start with a cocktail as they are fun to make with the family - my favourite is an ice-cold Gin Martini but, be warned, one always feels like never enough and two is usually too many!
Q: Any tips on how to be a great host?
A happy host isn't spending the whole time stressing in the kitchen. Your guests want to spend quality time with you, so as much as the food is important, it is essential to make sure you have selected an achievable menu that isn't going to be too time-consuming to prepare last-minute. I always select a few things that can be prepared in advance, such as gin-cured salmon that just needs to be sliced when your guests arrive, dressing for oysters and salads can be in jars ready to go and a dessert that can be made in advance is also a life saver. A chilled glass of something ready to offer your guests when they arrive is also a great way to start!
Q: "The spirit of Christmas" – what does this mean to you?
There is a certain magical feeling that's in the air in the lead-up to Christmas. It's a time to reflect on the year that was and start getting excited for what the New Year will bring. Shop fronts glistening with decorations, family phone calls planning the menu for the big day, Christmas carols jingling away on Coles radio, Christmas trees scattered around the city and I never get sick of hearing Mariah Carey's "All I want for Christmas Is You" being constantly played on the radio. The spirit of Christmas for me is all these things combined with spending quality time with family and friends.