Healthy ready meals never tasted so good
The new Coles Kitchen Balanced for you range offers nutritious, healthy and satisfying meals that are packed with flavour.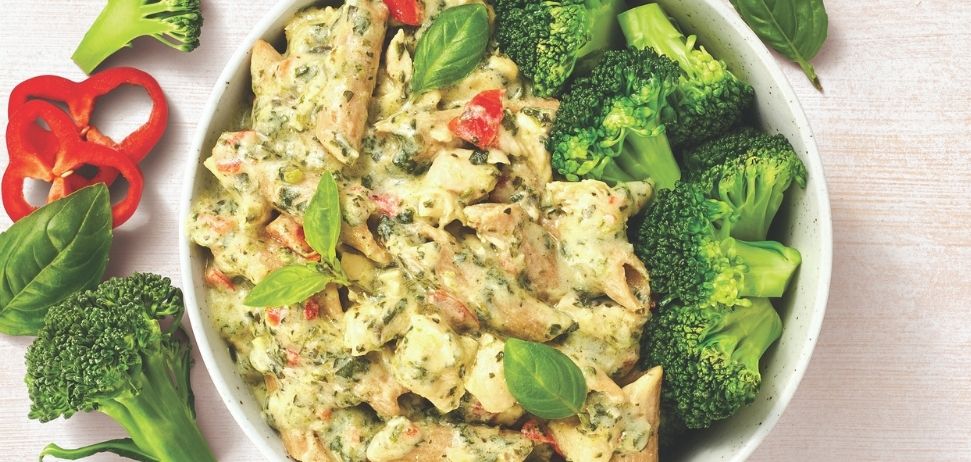 Are you eating enough fresh fruit and vegetables? Have you successfully cut down the amount of salt, sugar and fat in your diet? If your answer to these two questions is "no" you're not alone: many of us struggle to make healthy food choices and to prepare nutritious meals.
Worryingly, 93% of us are not getting the recommend five serves of vegetables a day, while 70% of Australians are not choosing the more nutritious whole grain carbohydrates[i] [ii].
Coles Wellbeing and Nutrition Manager, Ebbonnie Platt, said that by following the Australian Dietary Guidelines and enjoying plenty of nutrient-rich whole grains and vegetables, Australians can help dramatically reduce their risk of chronic illness, such as heart disease, diabetes and some cancers.
"The guidelines recognise that all fruit and vegetables contribute much-needed nutrients to our bodies," she said.
"Carotenoid in orange plant foods is great for healthy skin and eyesight, while green fruit and vegetables contain sulforaphane which can help protect against blood vessel damage."
To help customers increase their daily intake of vegetables and fibre, Coles has created an exciting new range of 'Balanced for you' meals – delicious, easy-to-prepare dishes to suit all tastes.
Coles Development Chef, Michael Weldon, said that eating healthier does not have to mean bland, boring, or predictable cuisine – just the reverse.
"These are flavoursome meals that are also fast and convenient," he said.
By using ingredients such as brown rice, wholemeal pasta, quinoa, broccoli and edamame beans, the team at Coles was able to meet the Australian Dietary Guidelines, without compromising on flavour.
"For example, we offer a Thai Green Chicken curry served with brown and black rice," Michael said. "And our Butter Chicken curry with mixed grains uses cauliflower, blended with cream, to create a delicious curry sauce."
The Butter Chicken curry also comes with broccoli florets, is high in fibre, and includes a full serve of vegetables.
Other classic dishes in the new Coles Kitchen Balanced for you meal range include Beef & Bean Burrito Bowl, Chicken Cacciatore & Wholemeal Pasta, Coconut Chicken Curry with Mixed Grains and Pesto Chicken with Wholemeal Pasta.
Each meal serves one, costs $7.50 and can be microwaved in under four minutes.
"Our Beef & Bean Burrito Bowl is really tasty, and once again it is packed with veggies and served with brown rice and quinoa," Michael said.
Coles Kitchen Balanced for you meals are made with higher welfare meat such as RSPCA Approved Chicken breast and hormone-free beef and are presented in clear recyclable bowls. 
Michael believes that the new Coles Kitchen Balanced for you meals are perfectly in tune with the needs of today's busy customer who is looking for healthier meal options and variety.
"People are much more conscious of the need to eat healthier food these days," he said.
"So we decided to develop a range of nutritious and delicious meals that customers can easily access at their local Coles supermarket."
[i] ABS. Australian Institute of Health and Welfare. Australia's Health 2018, Fruit and vegetable intake.
[ii] GLNC. The Australian Grains & Legumes Consumption & Attitudinal Study; 2014, Australians at Risk
The new Coles Kitchen Balanced for you chilled ready meals range is available in stores nationally. It includes a mix of lower-carb, high-protein, high in whole grains, and under 400-calorie options – please note not every option is available in all stores.