Jimmy Barnes on fatherhood
We asked the music legend, father and grandfather to reflect on what makes a great dad.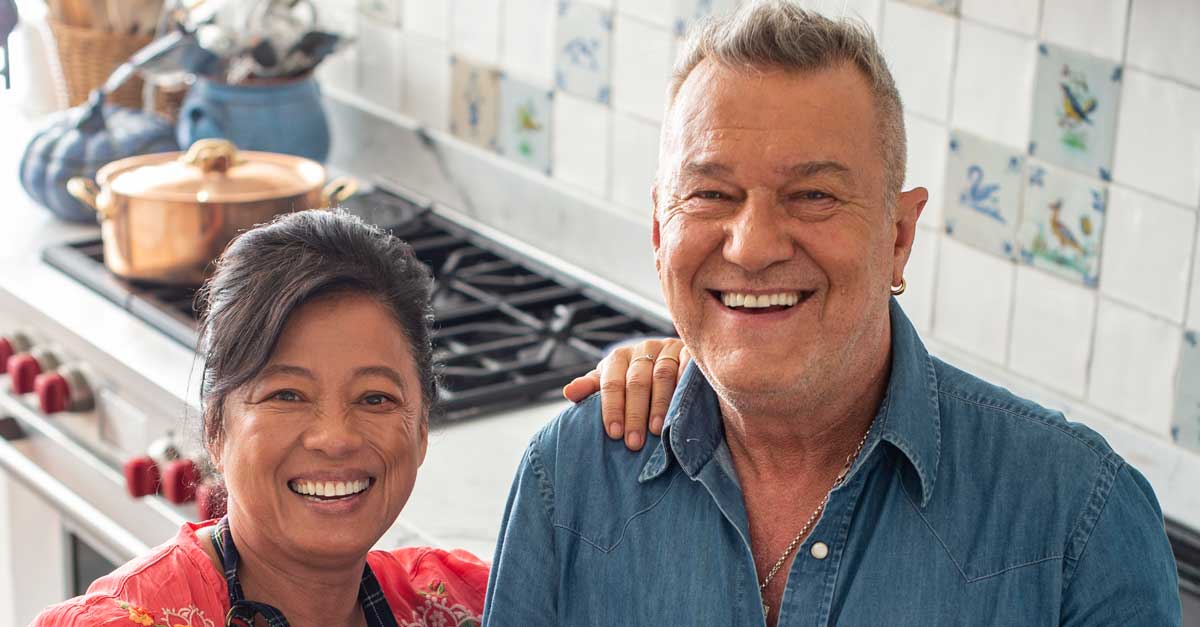 What are the qualities that make a great father?
A good dad has to be solid and true. He keeps his word. He is strong in character and gentle in nature. He knows when to listen and when to speak up. It helps if a dad has a sense of humour because there will be a lot to laugh at as a family is growing up, but he must also be prepared to cry. A good dad can make you feel like you are the most important person in the world.
What have you learnt about fatherhood through the experience of raising your children?
I used to think that my children learnt everything from us, but I soon worked out that we learn as much, if not more, from them. I've learnt about love and sacrifice and hope and joy. I have had the chance to see the world through their eyes. You have to give your children the tools to face life and be prepared to let them go and use those tools themselves. 
Do you have different reflections on parenting now that you are a grandfather?
When you're a young parent you are still learning about life yourself - you are still trying to make your own way through life; trying to make a living. Plus, you don't want to make mistakes. But as a grandfather you realise that mistakes are a great way to learn. Each mistake is an opportunity to grow so I don't panic as much as I used to as a young parent. 
"A good dad can make you feel like you are the most important person in the world"
What is the most important thing a father can do for his children?

You have to let your children be themselves. Give them room to grow. Be there when they need you and stand back when they don't. 
Is there something you wish your father had told you, or taught you, growing up?
Not really. My dad was a flawed human, just like I am a flawed human. We are all flawed. My dad showed me that even with those flaws we can turn life around and find happiness.
What does a perfect Father's Day look like for you?
Sitting at home surrounded by my family, cooking, laughing and making music. Perfect.
Is there a song – yours or someone else's - that sums up fatherhood?
My Father's House by Bruce Springsteen. Never leave bad things unresolved.
Jane and Jimmy Barnes' family cookbook Where the River Bends will be published by HarperCollins on 27 October 2021, RRP $49.99.
Jane and Jimmy Barnes' roast beef with mixed mushroom sauce
Give Jimmy Barnes' favourite roast beef recipe a go. "You can't go wrong with this recipe, so don't be afraid of trying it," Jimmy says.