The rise of low-alcohol drinks
Wine, beer and spirit producers around Australia are embracing a growing trend for low- and non-alcohol drinks.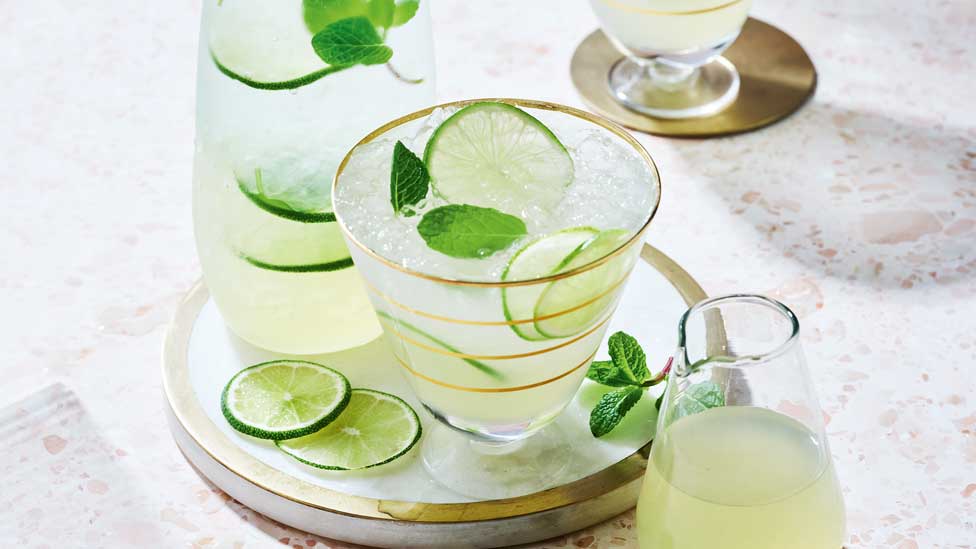 As the quality of low and no-alcohol beer, wine and spirits continues to improve, a growing number of Australians are embracing the trend.

James Vercoe, Coles' Wine Sourcing Manager, believes that the trend towards low-alcohol drinks is being driven by a combination of factors such as changing lifestyles, a focus on healthier living and the availability of new, great-tasting products.

"The pioneers were definitely the brewers," James says. "We've had alcohol-free European beers for many years, but the market has now expanded to include white wines, rosé and some excellent zero-alcohol spirits."
Over the past 12 months the market share of non-alcoholic beer in Australia doubled and the volume of low or zero-alcohol Australian wine increased by 2.9 per cent during 2020. It should be noted, however, that while the percentage growth in sales is high, low- or no-alcohol drinks still represent a small proportion of overall sales.
"Wine drinkers have previously been a little hesitant to explore low- or non-alcoholic wine because of the romance, tradition and sense of place associated with wine," says James.
"Removing alcohol from wine is quite a harsh process. You tend to lose a lot of the body of the wine and its acidity. But many of those technical problems have now been overcome and there are some really great low-alcohol wines on the market now."

The trend for lower-alcohol drinking has led to a new term: "sober curious", defined as "having an interest in reducing one's consumption of alcohol or in giving it up altogether". The term has become familiar in Australia and was even shortlisted as a candidate in the Macquarie Dictionary's Word of the Year award for 2021.
Low-alcohol trend is here to stay
Indeed, some of Australia's best-known winemakers, such as McGuigan, Edenvale and Lindeman's, are now producing a wide range of low-alcohol whites, reds, rosé and sparkling wines – most containing less than 5 per cent alcohol by volume (ABV).
Edenvale has been producing "alcohol-removed" wines since 2006 and founder Michael Bright says demand for its products is now stronger than ever, both at home and abroad.

"With the rise of the health and wellness movement, the demand for these products has continued to grow, especially over the past couple of years during which we have seen significant growth," he says.
Globally sales of non- and low-alcohol wine grew by 25 per cent between 2015 and 2020 – with strong future growth forecast.

"I think the trend towards low and zero-alcohol wine is here to stay," says Coles' James Vercoe. "As the quality of these wines and spirits improves, so will the demand for them continue to grow."
Despite the popularity of full-strength craft beer in Australia, local brewers have proved themselves to be adept in producing low- or zero-alcohol beers which still offer an enticing flavour profile and plenty of refreshing zing.

"Brewers don't have to worry about soil and regionality like winemakers," says James. "They can still deliver those really hoppy and malty flavours that beer lovers like, even when they are making non-alcoholic beers."

Some of Australia's leading beer brands such as Carlton, Great Northern and Coopers are now producing zero-alcohol lagers and pale ales, while Lion imported a $6 million plant from Germany to make its James Squire Zero beer.

Even craft brewers, celebrated for their full-strength ales, stouts and porters, have tapped into the growing demand for low- and zero-alcohol beers by creating brews with many of the flavour characteristics of traditional real ale.

"One of my favourites is the Tinnies Ultra-Low Alcohol Hoppy Ale was crowned the 'Best Non-Alcohol Beer' at the prestigious Australian International Beer Awards in April this year," says James.

A new generation of customers
James believes the trend to reduce alcohol consumption is a generational change largely driven by millennials.

"I think it's more of a generational than a gender thing," he says. "The trend away from full-strength beer, wine and spirits is being driven by millennial drinkers and younger."

There is some evidence that older drinkers may adopt a more flexible drinking pattern, buying alcohol for some occasions or maybe non-alcoholic beer, cider or spirits for others.

"A lot of these decisions are based on the type of occasion in question," says James. "So a dedicated shiraz drinker might choose to buy zero-alcohol beer for the evening but that doesn't mean they are giving up red wine completely."

Alcohol-free beers and wines are available at Coles supermarkets, while low-alcohol wines, beers and spirits can be found at First Choice Liquor Market and Liquorland outlets across Australia.