Millions of people are now tucking into a baked fetta and cherry tomato dish after watching a TikTok cooking video.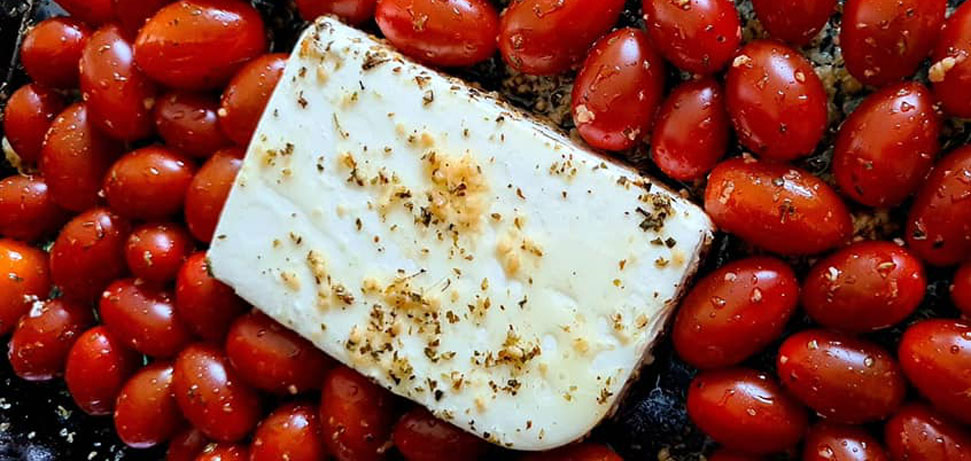 A recipe so simple anyone could make it and yet so irresistible that it has become a global phenomenon?
Yes, we are talking about oven-baked fetta and tomato with pasta – a taste sensation you can whip up in less than 30 minutes.
Thanks to TikTok this simple yet tantalising dish is now the hottest new thing on family tables from Helsinki to Halls Creek, with more than 10 million views.
Aussies just can't get enough of this tasty oven-bake, with sales of both fetta cheese and cherry tomatoes soaring at Coles supermarkets over the past few weeks, a boost to Coles' initiative to donate 5c from every punnet of red or gold Perino tomatoes to the Stephanie Alexander Kitchen Garden Foundation to help kids learn more about fresh produce.

A Coles spokeswoman, Meg Rayner, says sales of fetta cheese have gone up almost 20 per cent since the recipe went viral on TikTok.
"We love to see our customers inspired by fresh and delicious recipes," she said. "The infamous TikTok pasta has seen fetta and cherry tomatoes flying off the shelves at Coles."
First created by Finnish food blogger Jenni Häyrine in 2019 and then adopted by chefs around the world, this simple dish requires three main ingredients – fetta cheese, cherry tomatoes and pasta – and minimal culinary skills.
Simply bake a block of fetta with 2 punnets cherry tomatoes, a few cloves of garlic, olive oil, dried oregano, chilli flakes, salt and pepper for about 25 minutes, then mash together with a fork, and mix through freshly cooked pasta. An optional garnish is chopped fresh parsley or basil. And a tip: add about ¾ cup of the pasta cooking water to the mixture to keep it moist.
While the TikTok pasta dish continues to win adherents around the world chefs and food bloggers are already tinkering with the original recipe, suggesting additional ingredients such as mushrooms, chickpeas, pumpkin, capers and anchovies.
But for anyone with limited time, an oven and a few simple ingredients the original fetta and tomato recipe is hard to beat.
For more examples, see the Coles Cooking Club on Facebook here.