Top homewares trends for winter
Leading Australian stylist Emma Knowles shows how to make your table look luxurious on a budget, using Coles homewares.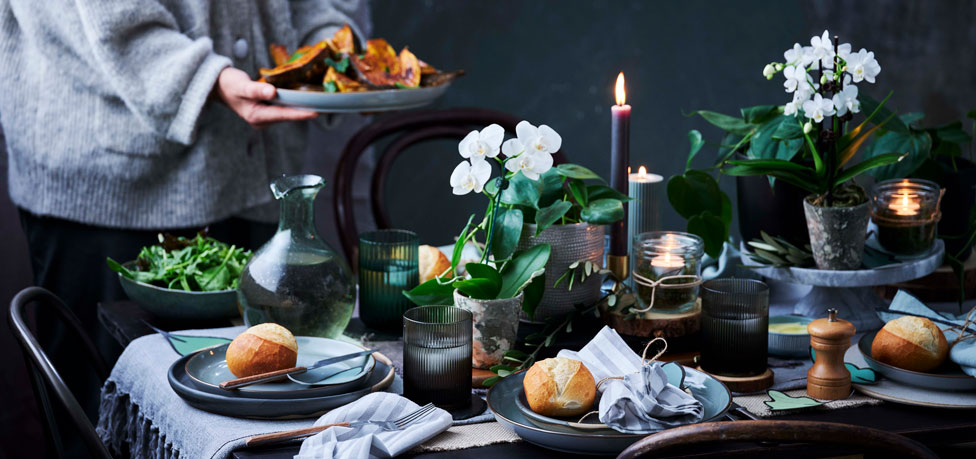 During the past two years we've probably spent more time at home than ever before, encouraging us to consider how we'd like our homes to function, and how we want them to make us feel.
One of the biggest trends to come out of this is a desire to connect with nature – also known as biophilia. It's all about bringing the outside in through colour, texture, light and plants.
The colour palette is inspired by nature's hues, with all shades of green having a moment, from the palest eucalypt to rich, deep forest green. The greens work well with blues, slate greys and soft neutrals to reflect the shades and hues found in nature. Natural textures are also on trend, from timber to stone to textiles (and nothing synthetic).
Indoor plants have had a huge resurgence and it's no longer just about a single pot plant, but about grouping plants for maximum impact.
All these trends have filtered down to your tabletop – whether you are entertaining or simply making the everyday a little more of an occasion.
Here are four ideas on how to dress up your table for winter.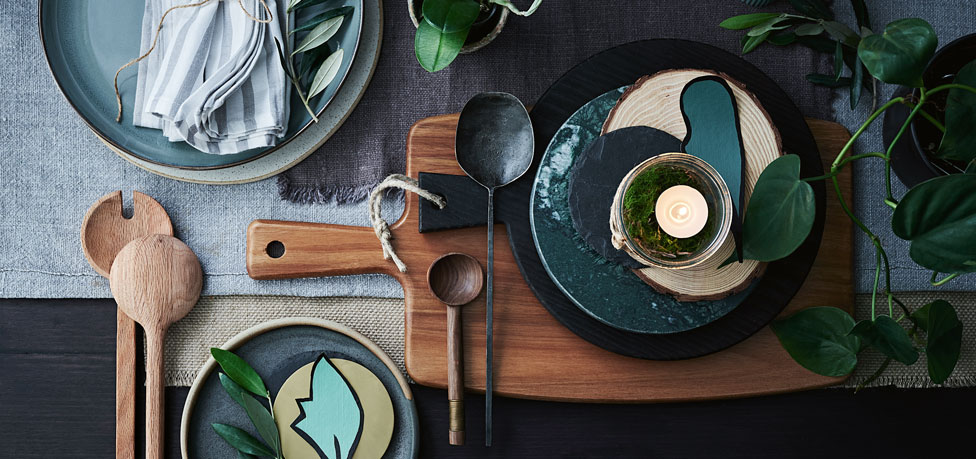 1. Layer upon layer
To start creating your winter tabletop, it's all about layers. Just as cosy rugs, curtains and cushions help create a warm vibe on a bigger scale in your home, the same goes for your table. Start with layers of fabric – think table runners or tablecloths in natural fibres such as linen, cotton and hemp.  If you have a lovely table you don't want to cover up, just run the fabric layers down the centre, leaving the rest of the table exposed.
There's no need for matchy-matchy; the overall feel you're going for is relaxed, inviting and nurturing, rather than formal. Mix timbers with various tones of natural stone – think marble, slate and granite.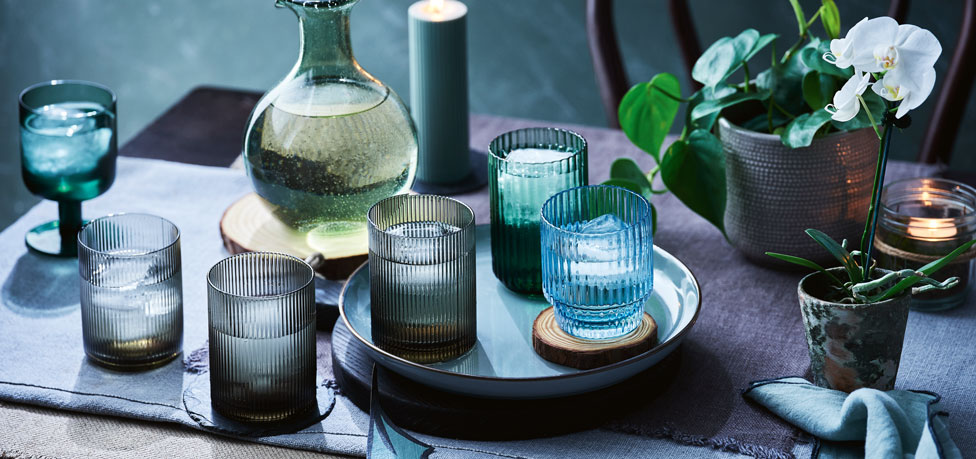 2. Coloured glassware
Coloured glassware has been a trend for the past several years, and it's still strong. Newer to the mix is textured glass, particularly ribbed and fluted glassware. We love glassware in natural colours such as smoky grey, soft blue and shades of green.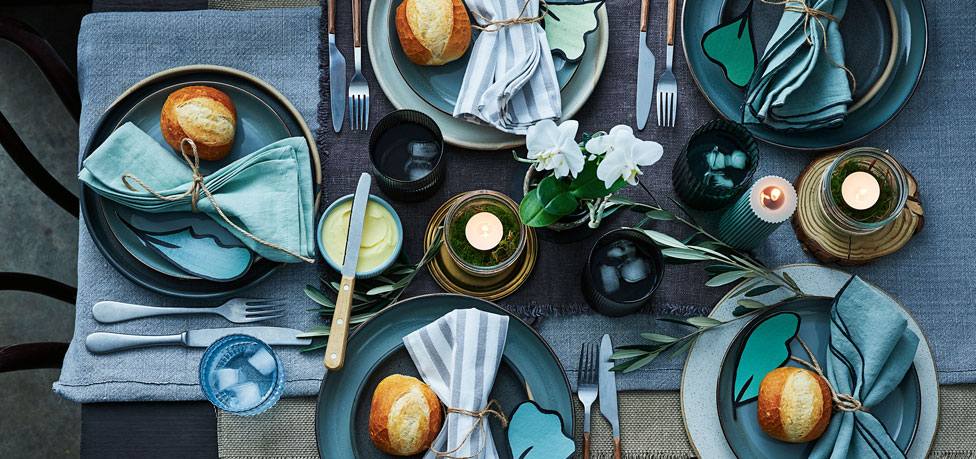 3. Place settings for an occasion
Create individual place settings by mixing and matching your tableware. Update an existing dinner set with feature plates – our Cook & Dine Reactive Glaze dinnerware is perfect to mix and match with earthier handmade pieces to create a cosy winter table. Napery is another way to mix it up. For example, use a variety of napkin styles, loosely tied with natural twine for a relaxed look. A sprig of foliage on each place-setting is a sweet touch, or, if you are feeling crafty, cut out leaf shapes from coloured or painted cardboard to add to each setting.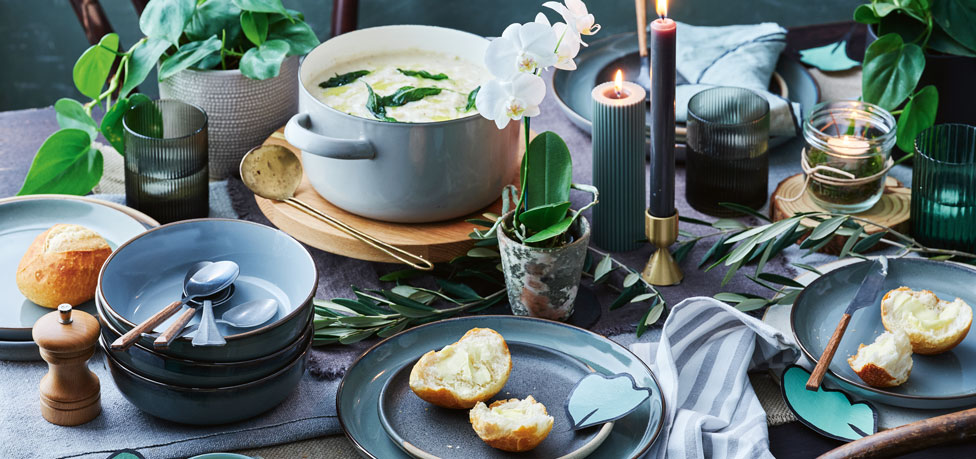 4. Help yourself to share plates
Serving a meal family-style, rather than as individual plated serves, brings a relaxed feel to the table. Guests can help themselves to exactly what takes their fancy. With that in mind, ensure there are elevated sections to make placement of pots and share platters as easy as possible. Cake stands are also a great way to create elevation.
Coles homewares are available in selected supermarkets nationally and via Coles Online.