Coles Hot Cross Buns help provide a lifeline to Australian families facing childhood cancer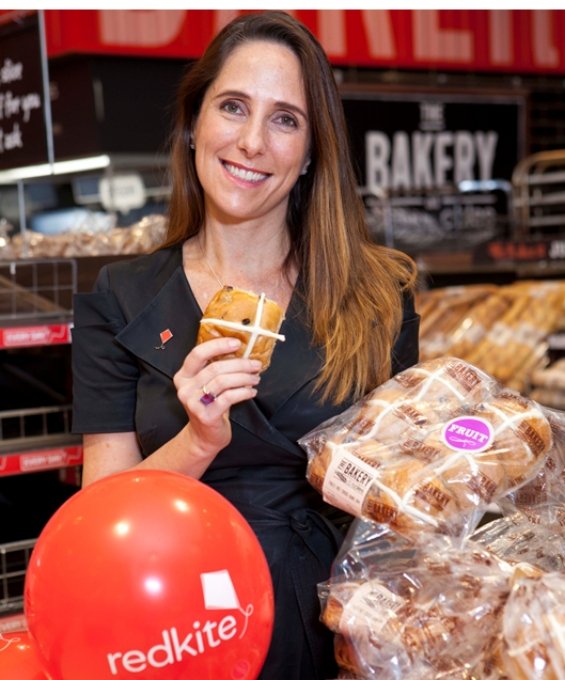 Critical over-the-phone counselling for the families of children facing cancer will receive a much-needed funding boost through the sales of Coles Hot Cross Buns.
From April 15 until May 6, 20 cents from each pack of Coles Traditional, Fruit-Free, Chocolate and Apple & Cinnamon Hot Cross Buns sold will be donated to help fund this vital service provided by Redkite. 
Coles has been a proud partner of national cancer charity Redkite since 2013. The charity helps children and young people with cancer and their families to cope with the emotional and financial stress of cancer. 
As a result of Covid-19, Redkite has seen an increase in calls for assistance. The funds raised by Coles and its customers will ensure food on the table for local families as they face job uncertainty and business closures while also managing their children's cancer.
"It's great to be able to harness our customers' love of our Hot Cross Buns and raise money for Redkite and support the meaningful work they do," Jonathan Fearn, General Manager for Bakery, said 
Redkite's CEO Monique Keighery thanked Coles customers for their generosity.
"The health and wellbeing of our families and communities is a major concern for all of us. But this coronavirus presents an even greater risk to children with cancer who have a compromised immunity, and their families are facing enormous additional pressures during what was already the toughest time imaginable," she said.
"Redkite's telephone and email counselling services are providing a lifeline for those families when other face-to-face supports can't be delivered any more, and our financial assistance is helping families with the basics like food on the table and fuel in the car.
"Unsurprisingly, we are seeing an increase in demand for our remotely-delivered essential services and we need to do more to ensure these families are not alone. Yet again, the amazing Coles team and customers have come forward in support of these Aussie kids and families, and I am confident with this generous support we can continue to meet the growing demand. 
Last year alone, Coles ensured Redkite social workers could provide around 3,000 hours of direct or indirect counselling to families throughout Australia.
Read more about the work we're doing with our community partners.