Help join the fight against hunger this winter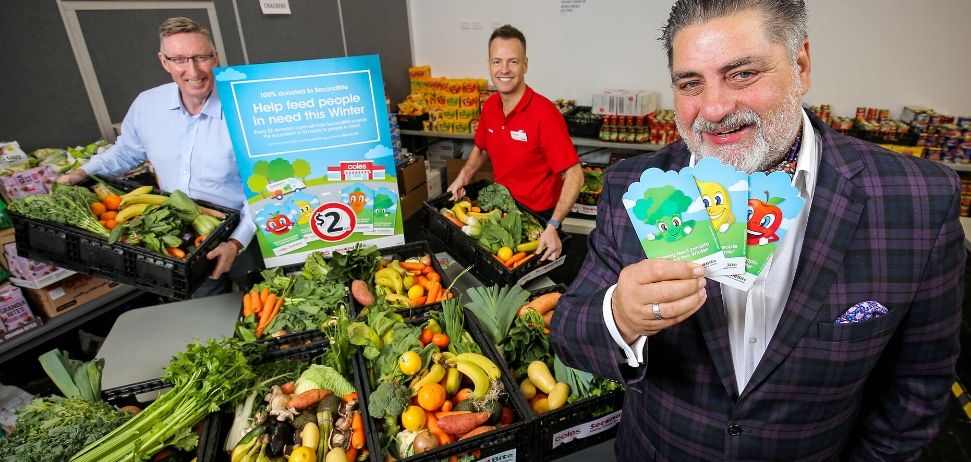 With many Australians experiencing hardship as a result of COVID-19, Coles customers can now join the fight against hunger for as little as $2.
At Coles, we are proud of our long-standing partnership with national food relief charity SecondBite. Thanks to this relationship, more than 780 Coles supermarkets across Australia donate surplus fresh food to around 1300 community food programs which provide meals to disadvantaged Australians.
This winter, customers can help feed those in need by purchasing a $2 donation card, with 100% of proceeds going direct to SecondBite. Every $2 card will help SecondBite deliver the equivalent of ten nutritious meals to Aussies in need.
New research* released by the food rescue organisation has shown nine out of 10 of their food relief charity partners surveyed across Australia had been impacted by COVID-19 and more than 80 per cent have witnessed an increase in demand for food relief.
Food journalist, cookbook author, TV personality, and SecondBite Board member Matt Preston said all funds raised will go towards SecondBite's ongoing operating expenses so it can continue to deliver food to help people in need.
"There's never been a more important time in our history to support SecondBite as we move into an increasingly difficult economic period for millions of Australians," he said. 
"The SecondBite research shows a vast majority of our 1,100 charity partners across Australia are seeing first-hand the impact of COVID-19 on vulnerable Australians. More than 80 per cent of surveyed charities are reporting an impact on the general health and wellbeing of vulnerable people."
Coles CEO Steven Cain said now was the time to rally together and support vulnerable Australians via the Coles Winter Appeal for SecondBite.
"SecondBite makes a genuine difference to people who are doing it tough in our community, so we wanted to launch a Winter Appeal to help them with this important work," he said. 
 * The SecondBite survey was undertaken in May and June 2020 and involved 218 community agencies, which provide food relief to vulnerable people such as those who are unemployed, single parent families, people experiencing homelessness and elderly Australians.