Keeping spirits high in Kununurra
Christmas reinforces the community spirit in the remote town of Kununurra, says Coles Manager Daniel Seccombe.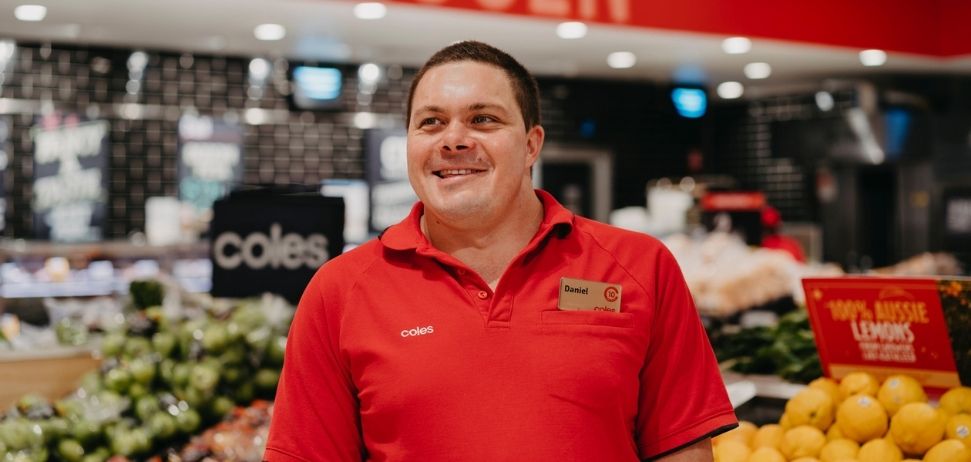 Geographical isolation presents a myriad challenges but can also forge a very strong and resilient community spirit.
That is the message from Daniel Seccombe, the Manager of Coles in the West Australian township of Kununurra, which lies 3000km north-east of Perth in the Kimberley region.
"We are over 40 hours' drive from Perth," he says. "All our products are trucked in. During the wet season flooded roads can sometimes hold up our deliveries for days."

Daniel, who has worked all over the North West of Australia, says that while many people struggle with living in such a remote place isolation also creates a very strong community spirit.
"The people of Kununurra are very generous and many people give back by volunteering and helping the community," he says. "I'd describe Kununurra as a small town with a very big community spirit. We recently raised over $6,000 for Telethon through the generous donations from our customers."
Christmas is an important celebration for people in the Kimberley as they cope with the absence of friends and family down south – and the challenge of the Wet Season.
"Christmas up here can be an emotional time for those separated from family, so gatherings of friends and colleagues are popular," he says. "Seafood is always big on the agenda, plus all the usual Christmas treats and trimmings."
The Kimberley has a strong Indigenous culture, with around 40 per cent of the region's 36,230 people identifying as Aboriginal.
Coles has developed a close relationship with several local Indigenous organisations, making food donations through SecondBite and offering in-store jobs for young people.
"We work closely with Wunan Foundation, East Kimberley Job Pathways and Clontarf Foundation to employ Indigenous team members," says Daniel.
On the back of these local partnerships, Indigenous team member representation at Coles Kununurra has increased four-fold since 2017.
While the bulk of the supermarket's supplies must be trucked in from Perth, farms within the Ord River irrigation scheme provide much-needed seasonal produce.
"We have a close relationship with our producers," says Daniel. "We source local watermelon, bananas, pumpkins, beans, and pawpaw when available. We also get fresh milk and bread trucked in three days a week from Darwin."
Kununurra is surrounded by some of the most spectacular natural attractions in the world – the Bungle Bungle Range and the World Heritage-listed Purnululu National Park, for example – and as the gateway to the East Kimberley tourism region attracts four-wheel drive enthusiasts, campers, anglers and those who want to explore the region's rich indigenous culture.
"The East Kimberley is an amazing place, with varied tourism options," says Daniel. "Kununurra is also a hub for surrounding communities and farms. The region's health care and government services are mostly located here."
Originally from Perth, Daniel lives in Kununurrra with his young family and enjoys the opportunity of working in the North West with Coles; he was previously based in Karratha and Broome.
"I met my wife in Broome and we married in Perth in 2014," he says. "Two kids later we decided to follow our dreams and head back to North West. When the job in Kununurra came up we took the opportunity without much hesitation."