See the latest Coles update from Steven Cain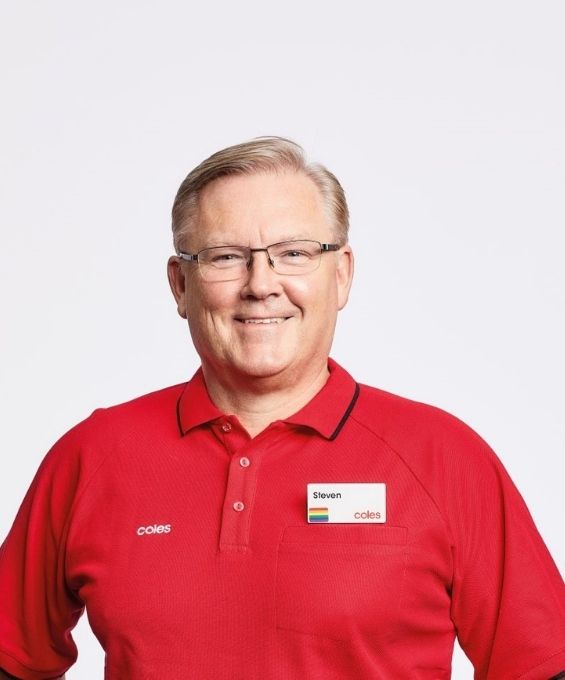 As we enter Spring I hope you, your family and friends are safe and coping with the COVID changes we are all experiencing day to day.
As a company with our main store support centre based in Victoria, we've had to find new ways of doing things very quickly and I would like to thank the team for their passion, hard work, and agility in very difficult circumstances where many are trying to juggle work, home schooling, and stage 4 restrictions
It's a longer update this week but I wanted to let you know about a few things we've been working on.
COVIDSafe stores and online services

In all our stores, our focus is ensuring you can be COVIDSafe when shopping with us. Sanitisation Stations are now in all our supermarkets stocked with hand sanitiser, and wipes for baskets and trolleys. We have checkout sneeze screens, tap & go payments, and don't forget our quick Coles Speedy Shopper guide for safer shopping. 
We've also been focusing on expanding our contactless online shopping services as quickly as possible. We've opened over 80 new home delivery and Click&Collect store services in the last month, as lots of our customers look to make their weekly shop as convenient as possible. All our online shopping services are contactless, with home delivery orders dropped at your door or Click&Collect orders available at the customer service desk in our stores, delivered to Coles Express lockers, or to the boot of your car with our Concierge service. 
You can check here to see what services your local store offers. 
The Big Red Hand celebrates 10 years of lowering the cost of shopping
I can't quite believe that we're celebrating 10 years of 'Down Downs' and the Big Red Hand that you see all across our stores and in our advertising. I think most Aussies can recall our 'Down Down, prices are Down' jingle and we've now cut the price of another 190 products by up to 45%. You can check out all our latest spring offers in-store, online or in our digital catalogue every week.
coles&co – the digital future with ½ price specials plus inspiring recipes for breakfast, lunch & dinner 

Lisa Hudson has joined us to be the editor of coles&co, and will be adding new updates every day, whether that's recipes using the specials on the front page of our catalogue, tips on what's in season with our 100% Aussie fruit and veg, dinner hacks from our favourite Aussie chefs including Curtis Stone, or stories from local farmers and suppliers that we proudly work with in every state.
You can check out coles&co here. 
What's changing at home?

One of the highlights of my working week is on a Monday when I get to hear about what our customers are buying, how that's changing and how we're launching new products to meet new trends.  
Home shopping is becoming increasingly significant with sales up more than 100% in Victoria, as is scratch cooking - inspired by the Coles sponsored Masterchef and Plate of Origin. Veggie sales, ice cream and home cooking ingredients like flour are up 20%, and coffee capsules and cleaning products are up 30%, as we all focus more on hygiene. On the fall are beauty products as we spend more time at home, and facial tissues as there is less cold and flu about. If we are seeing more home cooks, with pubs still restricted, we are also seeing the rise of the home "happy hour" with Gin sales up 80%, and Rose wine and craft beer up 30%. No alcohol drinks are also proving a very popular alternative - up 170%!
Stay safe, 
Steven.