New Reverse Vending Machine has launched at Coles Express Darwin City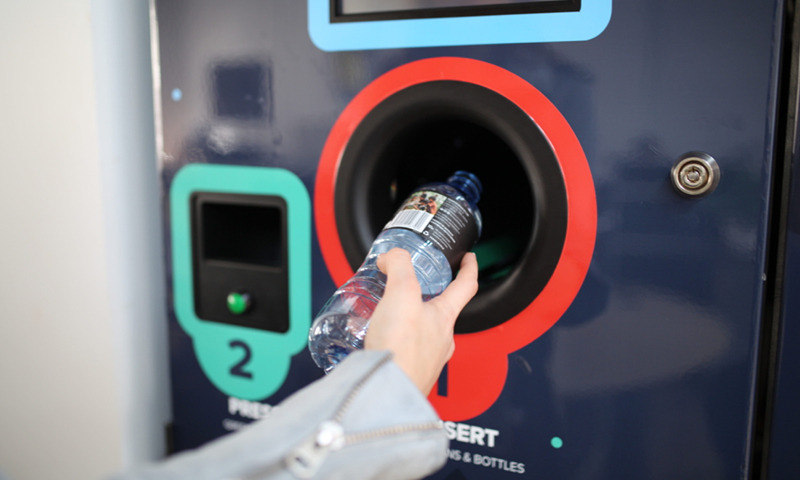 As part of Coles 'Together to Zero' strategy we are proud to be launching our first recycling Reverse Vending Machine (RVM), in collaboration with Envirobank in the Northern Territory as we continue to develop a meaningful community-oriented partnership.
Envirobank is an Indigenous-owned, innovative next-generation recycling company that was founded in 2008 and is committed to achieving positive environmental and social impact through its high-tech recycling services.

How does recycling with the RVM work?

As for using an RVM, it's really easy. When our customers deposit a bottle or can, the RVM will scan the barcode on the container, determine its eligibility, crush and sort the container. Customers then scan their Crunch card via their smartphone and are instantly credited the refund amount, and can even redeem their recycling Crunch credits on Coles Gift Cards.  The benefits allow our local community, fundraising groups and businesses to drop off their eligible containers and reap the rewards, instantly.

Customers will also be able to use the Envirobank's Crunch app when recycling at Coles locations, and see their direct sustainability impact - how they have helped to reduce greenhouse gas emissions, conserve water, decrease energy consumption and how much waste has been saved from ending up in landfill.
Sign up for Crunch here.
Customers can now recycle with Envirobank at the following Coles locations in the Northern Territory:

Coles Express Darwin City - Reverse Vending Machine
Coles Bradshaw - Drop'n'Go Smart Pod
Coles Northlakes - Drop'n'Go Smart Pod
About Envirobank

Envirobank is Australia's most innovative recycling company, winning the Containers for Change Innovation Award in 2019 for their advanced portable pod system that can be conveniently positioned. They also won the Containers for Change Community Engagement, Sustainability, and Innovation awards for large business in 2020. Envirobank is proud to educate the public about caring for the environment and provide the caring for country incentive.